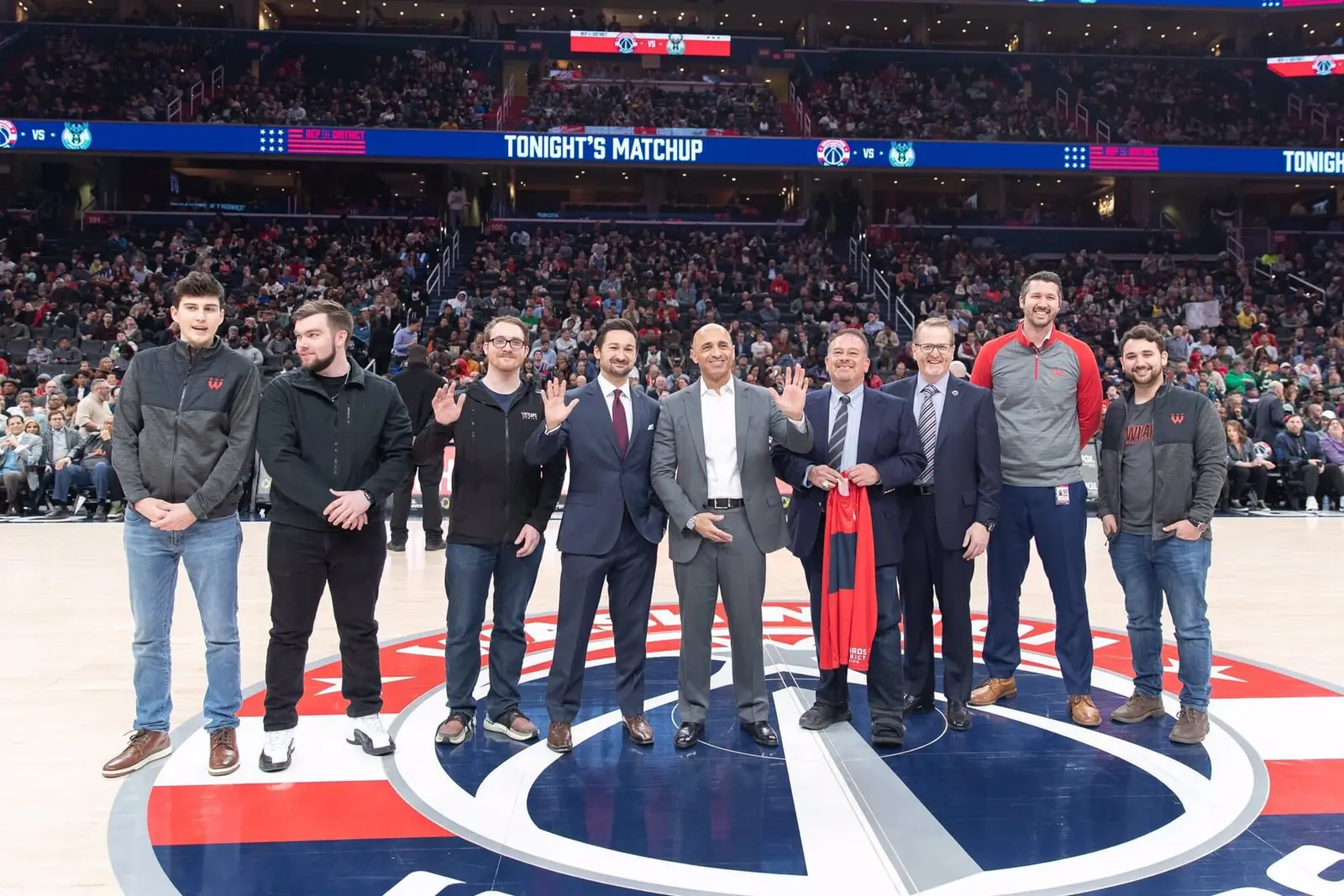 The UAE Embassy in Washington, DC has partnered with Monumental Sports & Entertainment (MSE) to connect esports enthusiasts from the US, UAE and around the globe.
UAE-USA United, Wizards District Gaming Hold Virtual NBA 2K Coaching Clinic
Wizards District Gaming Head Coach Patrick Crossan answers your questions about the 2K League, WDG and the exciting world of esports.
Searching for ways to improve your NBA 2K game? UAE-USA United and Monumental Sports & Entertainment are bringing expert advice from the coach of Wizards District Gaming straight to you. Tune in above to learn how to make the most of your 2K experience.
This innovative global esports partnership between MSE and the UAE aims to increase cultural understanding while harnessing the energy and creativity of the worldwide gaming community.
About Esports in the UAE
The UAE is fast becoming a hub for esports in the Middle East, a region where 65 percent of the population is under 30 and excitement about gaming is on the rise. In October 2022, the UAE hosted the first MENA Games for Change Summit on Abu Dhabi's Yas Island in partnership with AD Gaming, twofour54, and the US Mission to the UAE.
Regional esports leaders like Power League Gaming and Nasr Esports are based in the UAE, and the nation has unveiled ambitious plans for a new stadium and a constant stream of events and tournaments. In December 2025, Dubai will host the Global Esports Federation (GEF)'s flagship Global Esports Games.