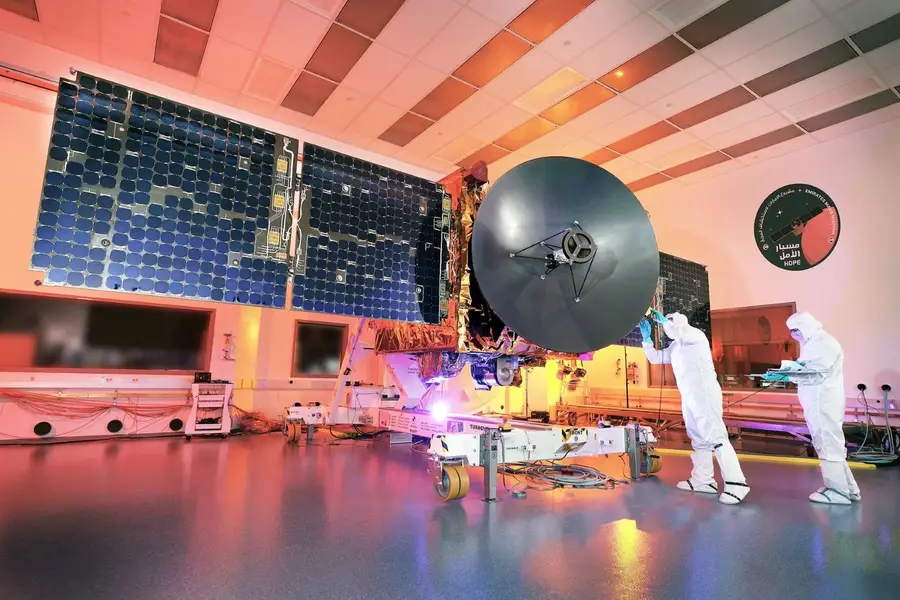 Through close collaboration with US partners, the United Arab Emirates is inspiring a new generation of space explorers and scientists.
In February 2021, the UAE became the first Arab nation to reach Mars, coinciding with the year of the UAE's 50th anniversary. After traveling 306 million miles during its seven-month journey to the Red Planet, the Hope Probe now orbits the planet and will transmit data on the planet's atmosphere back to Earth.
First announced in 2014, the Emirates Mars probe – called "Hope" or "Al Amal" in Arabic – represents the culmination of an innovative knowledge transfer and development program between the UAE and international partners.
The Hope probe will serve as Mars' first weather satellite. Using three cutting-edge scientific instruments, Hope will collect data to help scientists around the world better understand Martian atmospheric dynamics and climate cycles.
The team driving the UAE's space program represents a new generation of Emirati engineers that is predominantly female. 50% of the employees at the UAE Space Agency are women. This includes HE Sarah Al Amiri, UAE Minister of State for Advanced Technology and Heyam Al Blooshi, a UAE Space Agency engineer, who worked on the Hope Mars Mission. Learn more here.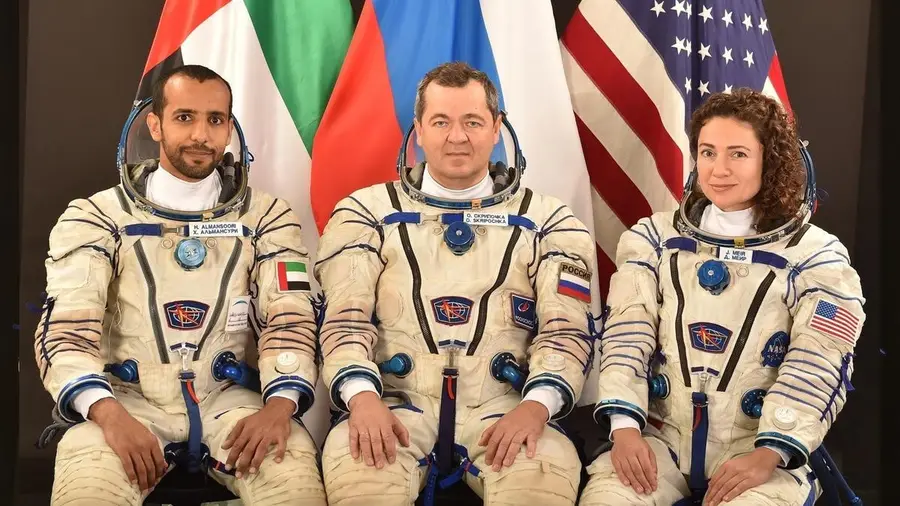 The launch of the Hope Mars probe builds on the historic mission of Hazza Al Mansouri, the UAE's first astronaut, to the International Space Station in September 2019. Aboard the ISS, he conducted various experiments on behalf of the Mohammed bin Rashid Space Centre, hosted a traditional Emirati dinner for his crewmates and gave a broadcasted tour of the station for viewers back home. Under an agreement between the UAE and NASA signed in 2020, Hazza Al Mansouri and other UAE astronauts will train for future space exploration missions at NASA's Johnson Space Center in Houston.
In October 2020, the UAE Space Agency joined NASA and other space agencies in signing the Artemis Accords, which aim to further collaboration on lunar exploration.