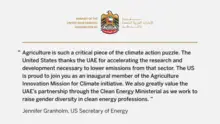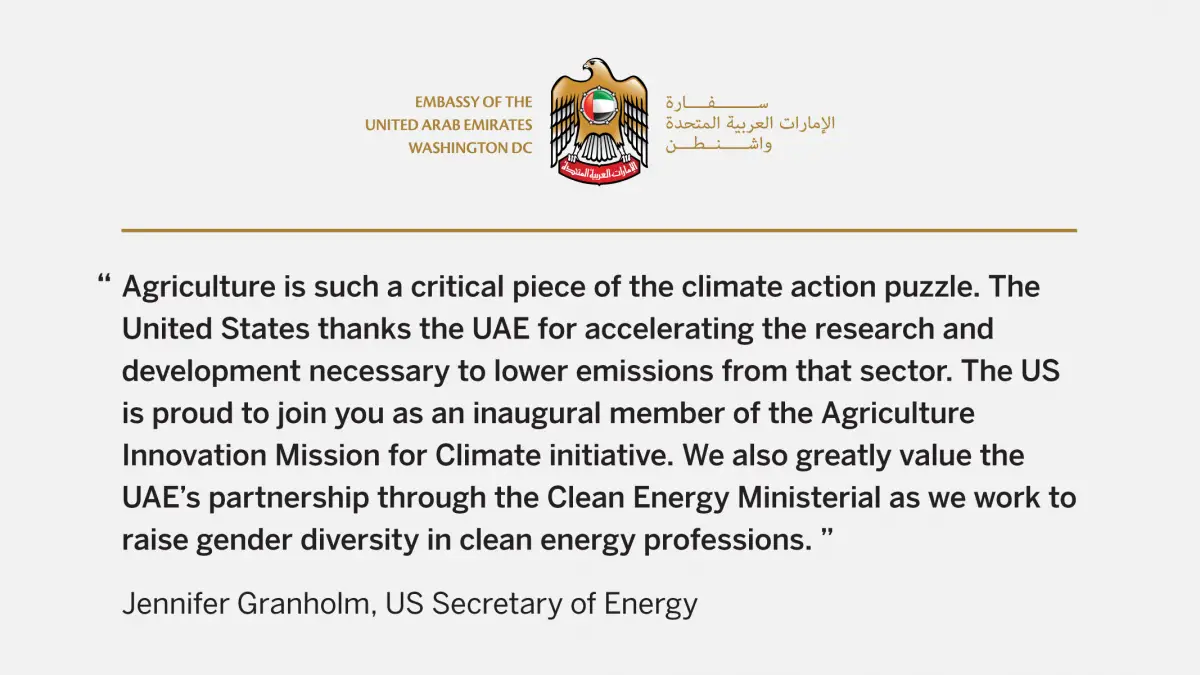 The world's growing population is increasingly dependent on vulnerable food production as the effects of climate change undermine longstanding agricultural practices and impact farmers. New technologies and innovative approaches are required to enable the sector to cope with climate change while reducing greenhouse gas emissions and supporting agricultural growth and jobs.
AIM for Climate seeks to increase investments in innovation for agriculture and food systems while enabling greater coordination between participants on agricultural research, development and deployment of climate-start solutions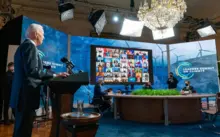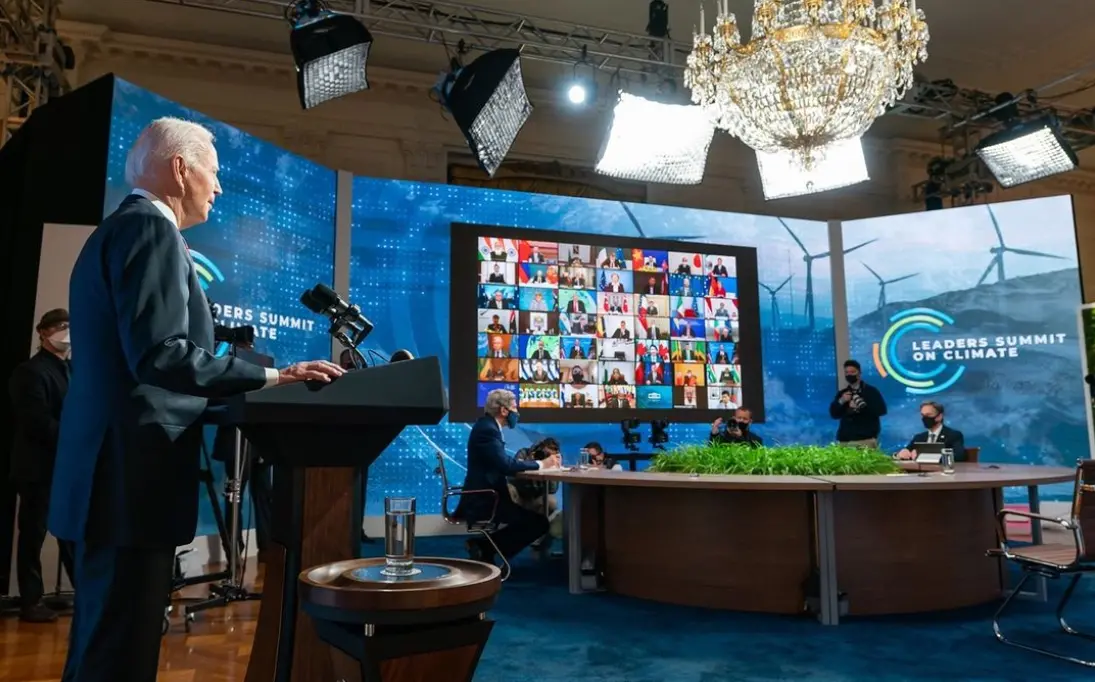 AIM for Climate is based on the UAE, US and other partners' shared belief that international collaboration as well as inclusivity are critical to the success of the mission. By driving more rapid and transformative innovation in the sector, agriculture can be empowered to be a part of the solution to address the climate crisis.