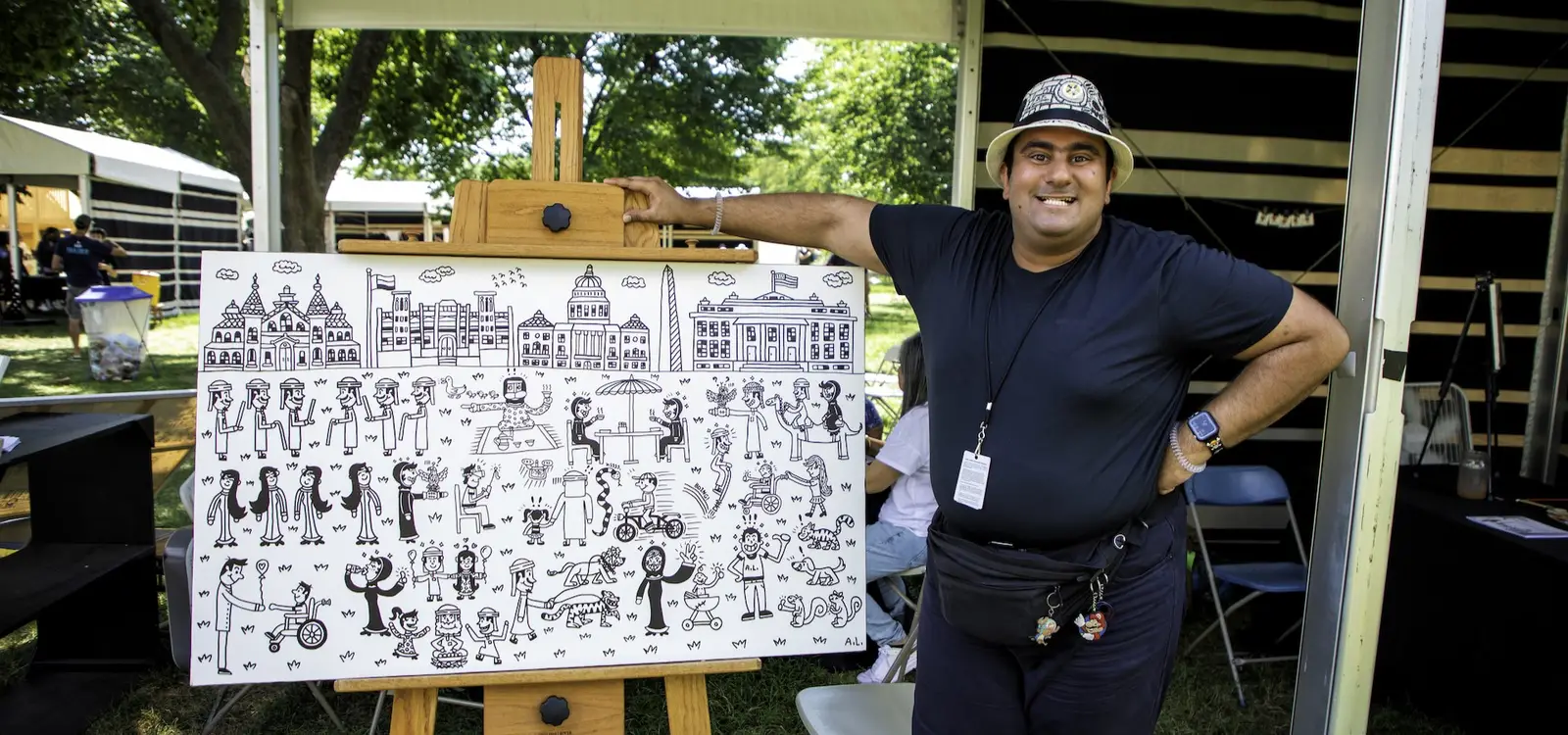 Abdulla Lutfi, an artist of determination and co-founder of the Next Chapter studio in Dubai, first became interested in art from reading manga and cartoon books. The black-and-white line drawings spoke to him and were less busy than the typical colored artwork utilized by other artists. Being at the Smithsonian Folklife Festival in one of his favorite countries, the US, Abdulla felt inspired to create a piece of work that showed all aspects of the festival – from visitors of different nationalities to the monuments that DC is known for.
"When I was in my school days, I used to love drawing all the time, especially when we would take art lessons. Then I graduated from high school and I kept drawing and drawing.
"I don't use color because color is kind of stressful to me. I chose black and white because that's more of my style. I used to read the Diary of a Wimpy Kid books and manga books which have only black-and-white pages. That's how I became a black-and-white artist.
"The piece I drew here is about the Smithsonian Festival, which is about people from all nationalities, coming here from all over the world and to do their own things. America is one of my favorite countries. I love the food, the people, even the cars and comedians. I hope people learn from the festival that the UAE is a safe, welcoming place. I invite everyone to my art studio when they visit!"