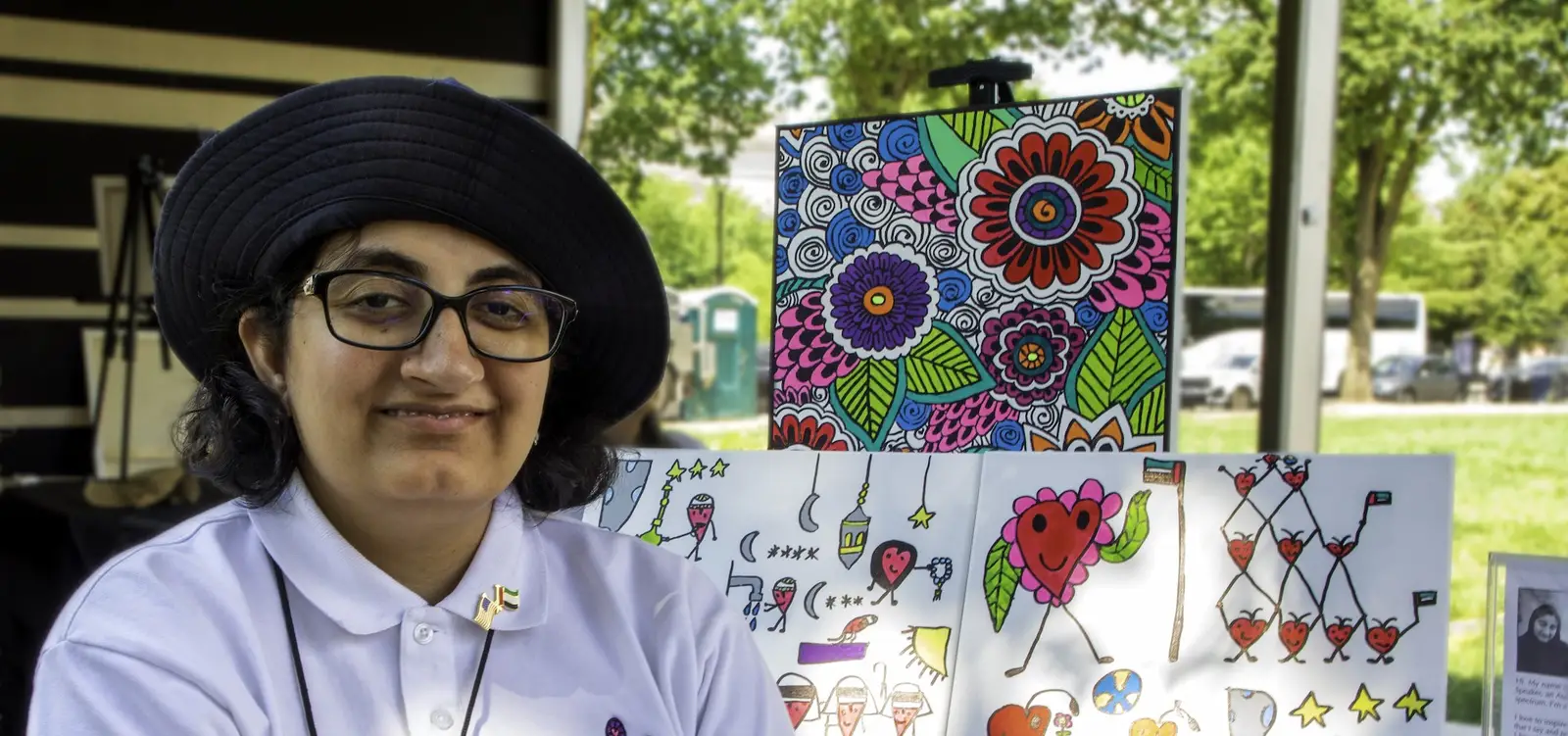 Asma Baker, Emirati poet, artist of determination and co-founder of the Next Chapter studio in Dubai, began creating art at a very young age. Her career started by drawing stick people and from there, her work developed into her signature "Little Heart People" artworks. Encouraged by the love of family, much of her work is inspired by her time spent healing from a battle with depression. Being at the Smithsonian Folklife Festival allowed Asma to share her art with visitors as well as explain her love for the UAE.
"I started about twelve years ago with my poems. And when I was really young, I started with my drawings. It was mostly an inspiration for me. And it also woke me up from my depression. It's been healing and every drawing has a story.
"In this one, it shows her family can hold each generation on their shoulders, with the little ones standing right there. This one is called Family Pyramid. Then there's the one with the family watching the stars and the love between a family member. And Home Is Where the Heart Is. And each story explains how a family can grow stronger if they stay together.
"It means a lot to be here and show that our country is growing… You can say that it's been an experience I'll never forget!"