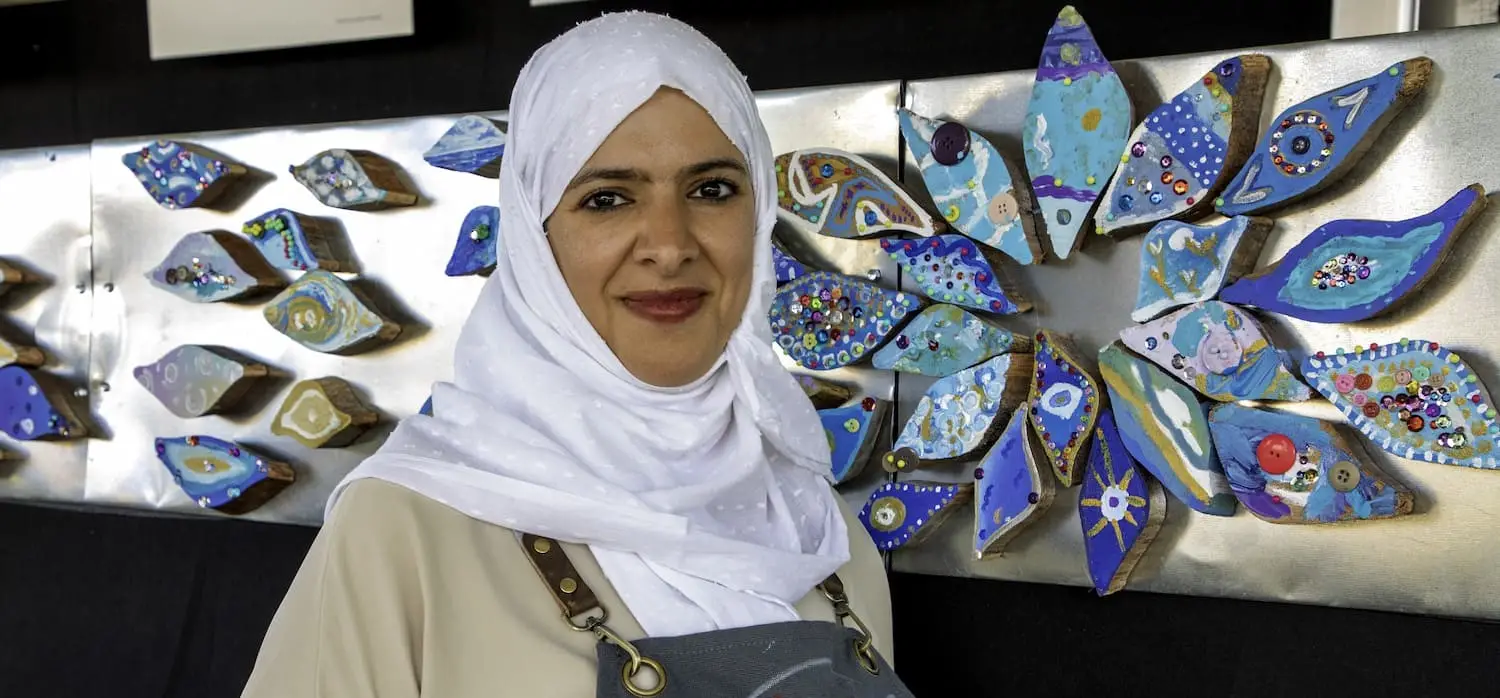 Often referred to as the UAE's first Emirati jewelry designer, Azza incorporates local and sustainable materials in her work and is inspired by the deep roots of her heritage. For Azza, showcasing her work at the Smithsonian Folklife Festival was an eye-opening and rewarding experience. She welcomed the openness and questions from visitors in DC and saw it as an opportunity to share her culture and help bring different communities together.
"My journey started when I was able to travel to continue my education in the UK. When I went back home to the UAE, I started preparing for my first solo exhibition. And the journey continued through exhibiting in festivals in and out of the country. My passion in capturing my identity and showcasing it to the world is important, especially since the UAE is a young country that is developing and growing so fast. The part of development and change within traditions is really important to capture and represent.
"To me, the participation in DC at Folklife has been amazing. The questions that we get to answer and the conversations we have between us is about all aspects of life – art, even the palm, past and present – it's been very interesting. Usually, people just come sit and participate but the open dialogue and conversation has been really deep and very interesting in many aspects.
"To be a part of the Smithsonian Folklife Festival means a lot. I started a journey of sharing my passion through public art engagement. To have the ability to create something that will be uploaded as one digital artwork in the end, it's an amazing opportunity to bring the communities from the US and UAE together."