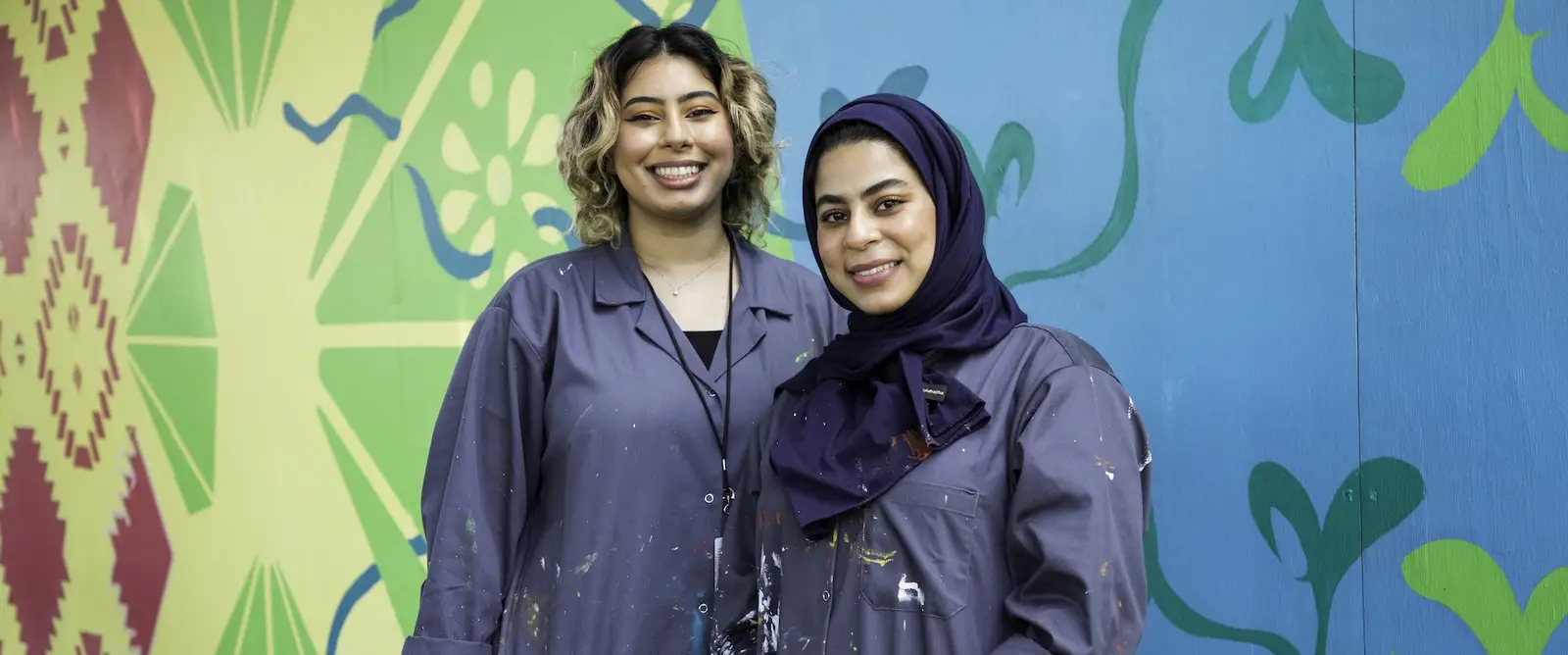 Sisters Hessa and Sara Al Zaabi grew up in a family of artists. While Sara has loved drawing ever since she was a little girl, it wasn't until attending Zayed University that Hessa's passion truly took off. Standing in front of the mural they worked on for the Smithsonian Folklife Festival, Hessa and Sara note that they use their platform as artists to define the UAE as more than just the clichés of skyscrapers, showcasing the everyday lives of the people that live there.
Sara: "This is my first time participating in a mural…I had a course which took place last fall. It was a course created for this opportunity, actually for the festival. We ended up creating and designing this mural. The first process was we gathered elements and icons from the culture and tradition of the UAE, but we wanted it to be more abstract and not repetitive icons. Even if we saw these icons before, we tried to create it in a new and modern way."
Hessa: "We've lived with American media our entire life. So we kind of had an idea, but being here I feel like I'm watching myself experience everything from above… The day before we went to a baseball game, so that was like the most American experience. I honestly felt like I was in a movie, and I just loved the energy and the vibe.
"I think this is a core memory for me. Participating in Folklife and introducing my own culture…it's just amazing. I feel like I will remember this forever. People are so nice. They're so engaging. They genuinely want to know about our culture."