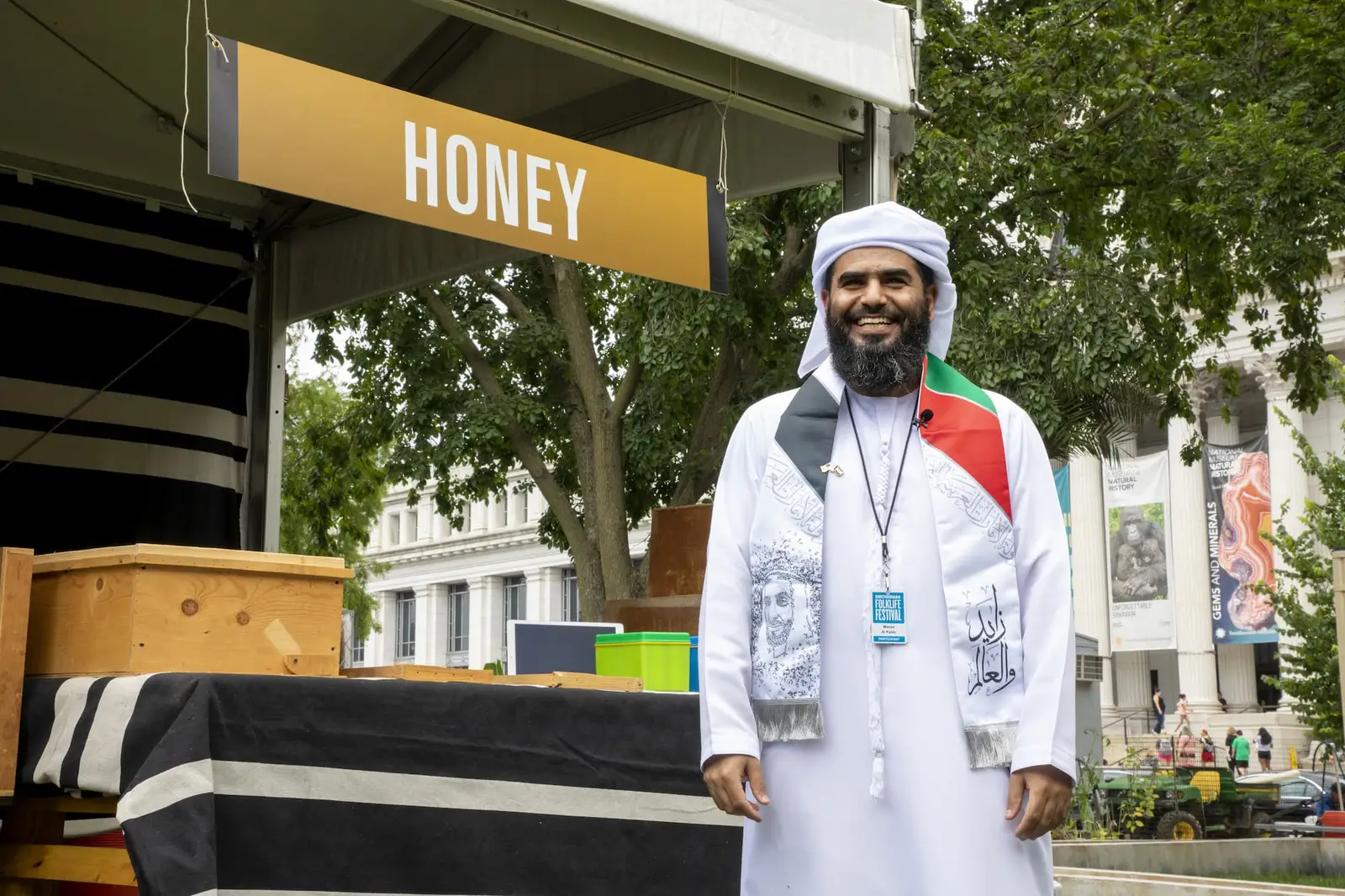 Beekeeper Manea Kaabi knew from a young age that bees would play a large part in his life. Today, he runs a successful honey company called Hatta Honey, based in Hatta, an exclave of Dubai, high in the Hajar Mountains. Surprisingly to visitors at the 2022 Smithsonian Folklife Festival, this region has areas abundant in plants and herbs and valleys rich with rain, which make it suitable for bees and honey production.
"When I was a boy, I always tagged along when my grandmother would tend to her sheep. One day, I saw a beehive and didn't know what it was. I got closer to touch it, but she warned me not to disturb the hive. My father had to cut it down to protect me, but I couldn't stay away! I grew attached to bees and eventually learned how to care for them. Beekeeping quickly turned from a hobby into a passion, and I am lucky that I get to do it every day.
"In the early days, Emiratis had to adapt to their arid environment with minimal resources and eventually learned to keep bees in harsh conditions. They used to cut both ends of a palm trunk, carve and seal it, and bees would colonize inside! Now, we have developed sustainable and innovative methods to keep bees and produce honey. I came from humble beginnings and with the Grace of God, we [Hatta Honey] now trade bees and honey with the rest of the Arab world.
"I am thrilled to be here in the United States. Americans are curious and feel very familiar. I've been to many countries but over here, I don't feel like I am a stranger."