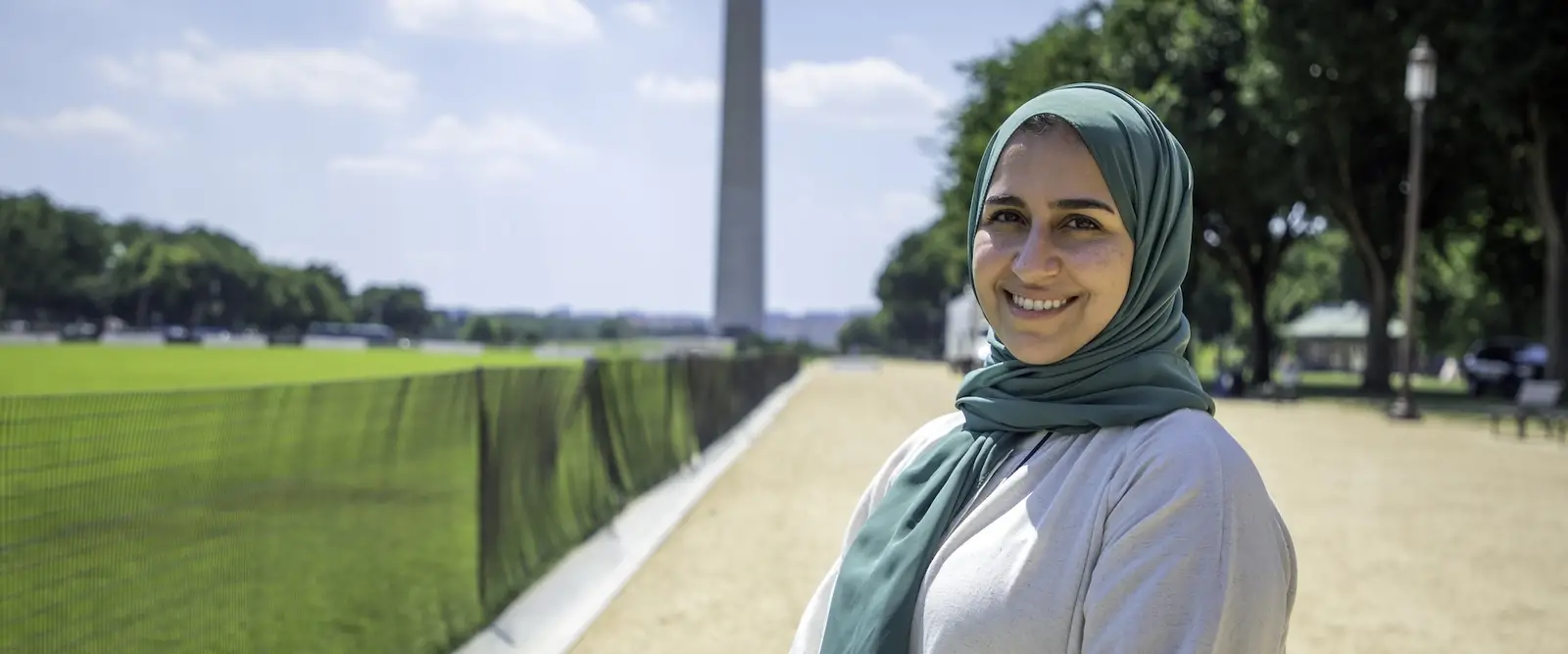 Sarah Al Hosani is the founder of Khazaf for Fine Arts. She traveled to Washington, D.C. from Abu Dhabi to demonstrate the art of ceramics – a medium that she uses to create motifs inspired by the cultural traditions of the UAE. Although, historically, ceramics and pottery were labeled as crafts solely for men, Al Hosani shattered those stereotypes at Smithsonian Folklife Festival as she encouraged both men and women to pursue the arts.
"My love for art started from a young age because my mom is a painter, and I grew up seeing art. I used to always join her in painting. And then in university I decided to study multimedia design. I fell in love with pottery… and then I opened a studio for the public to learn more.
"Most of the things that inspire me are the culture and heritage. I always like to connect my culture and create new contemporary minimal designs that are functional and that we use in everyday life, just like Arabic coffee cups, for example, or incense burners that we always find in the house.
"Being here in Washington. I was very honored as an Emirati woman to be here. I wanted to show the world that Emirati women are very powerful and strong and they can do so many things… like I opened my own business. I have the support from my family, from my husband, from my mom and dad."