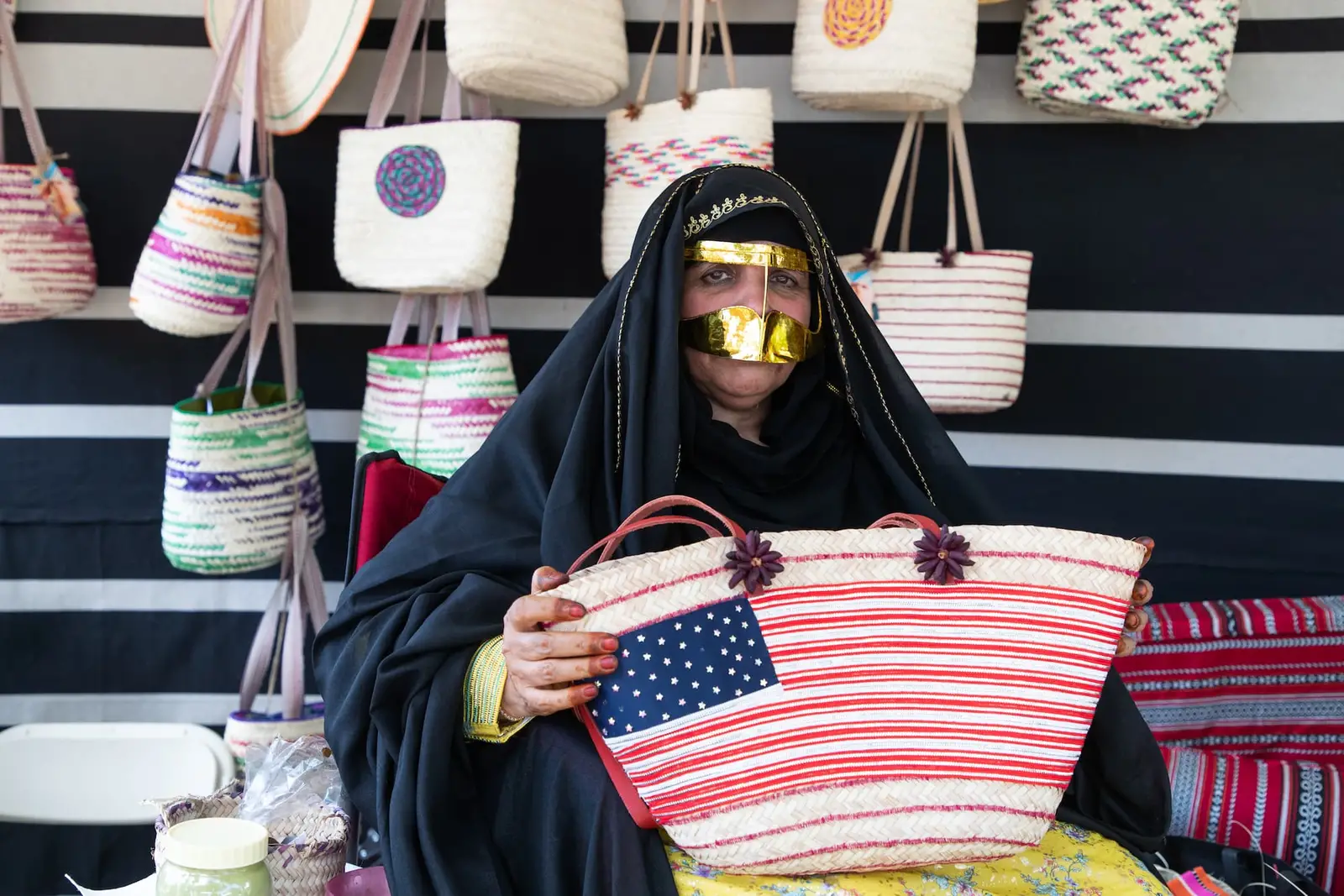 Shamma Muhair Ghanim Al Qubaisi is an artisan and basket weaver who traveled from the Emirates to the United States. Shamma draws inspiration from her ancestors, demonstrating how her craft has been passed down over the years. She was excited to share her work alongside fellow artists at the Folklife Festival.
"It is our honor to share our nation's cultural heritage with the American people. We taught them how to weave, how we put on our garments, and told them everything about our history and how far we have come. We told them about khoos - how we used to traditionally collect palm leaves - and use them to make beds, floor mats and tents.
"We learned our craft from our ancestors. The women used to do almost everything, from making baskets, rugs, beds, to collecting dates and water. They used to take care of the family, and tend to the animals, teach their children how to take care of the sheep and camels and more. It is the women that do everything.
"We are showing them our past but also our present. The most important thing that I want them to know is that our happiness has only increased with the years."