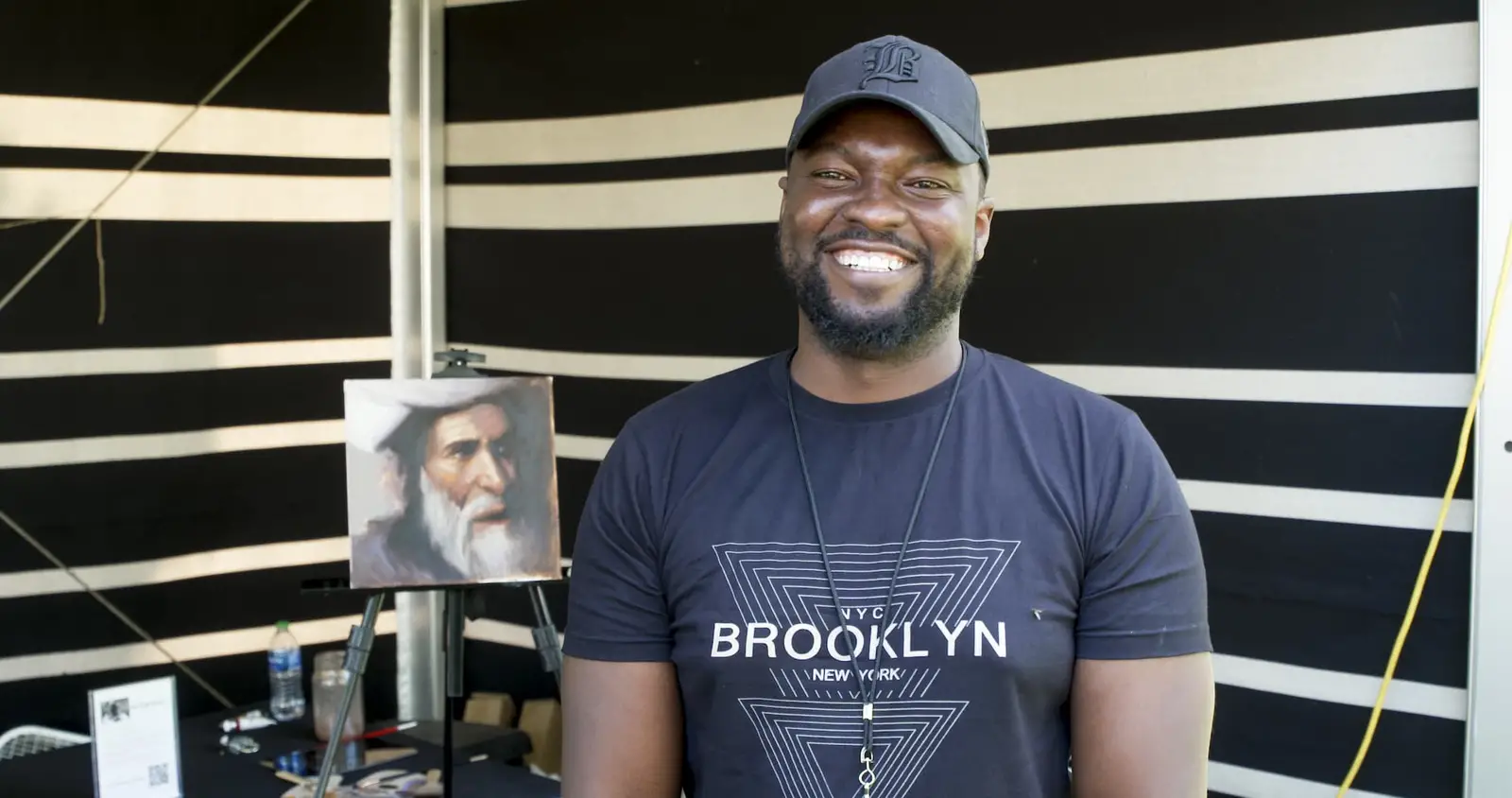 Artist Victor Sitali was born in Zambia and is now based in Dubai. Although Sitali has been hearing impaired since the age of three, he finds his voice in his paintings. He has been living and working in the UAE for over ten years and was excited to travel to the United States for the Smithsonian Folklife Festival to showcase his art.
"They didn't have schools for the deaf in Zambia. And I lost my hearing completely at the age of 10. From that time, 'til the age of 15, I was attending a school, but it wasn't a school for the deaf. I went to high school and then moved in 2006 to Dubai because my father found work.
"For the last seven years, I've been involved with art and graphic design and also photography. Those are the three fields that I professionally work in. I was mentored by a master artist in oil paints and water paints. I specialized in oil paintings such as this oil painting that you see behind me. So I traveled to some international destinations where they had exhibits such as where we're at today.
"I want to show that my art is not focused on me being deaf. I'm an artist. And that's what I want to show to the world. It's not about me being deaf or disabled.
"A couple of days ago on my day off I went to visit a very famous university, Gallaudet University. It's a school for the deaf. It is a beautiful campus and the history that I learned there was very beautiful and enriching for my life. They took me on a tour of the campus and I learned about the history of the deaf people here in the United States."
"It's been a beautiful, amazing experience. It's been incredible."