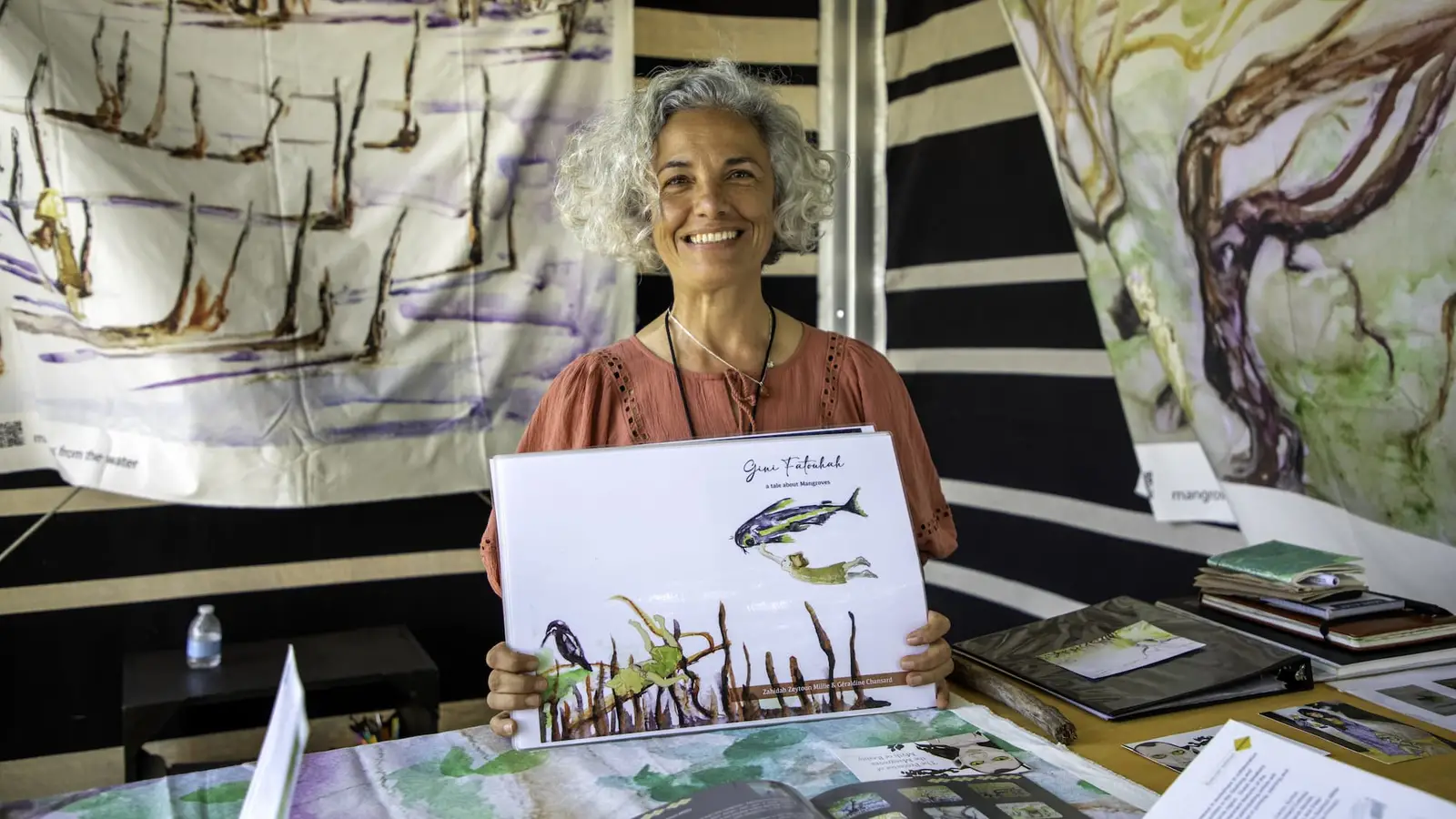 Zahidah Zeytoun Millie had always dreamed of becoming an artist. Growing up in a sailing family, a part of her also felt connected to the environment. She spent her childhood kayaking and observing entire cities from the water. One day, while sailing in the UAE, she discovered a forest in the water – what she would soon learn to be mangroves. From that day on, it became her mission to capture the beauty and preserve the presence of the mangroves through her art, founding Mangroves from the Water (MFTW). At the Folklife Festival, Millie was honored to represent the intersection of Emirati culture and its environment.
"I found that after eight years of living in the UAE, I was surprised about why we didn't hear about mangroves. I found people didn't know about their existence. So from kayaking to the mangroves, I found paradise in the water and I needed to tell people about this. And this is where I started the mangrove project.
"Coming from Syria in 2011, the war started, and I felt like 'what can I do?' I felt like the mangroves needed me and this is what I can do to protect my homeland. I can't protect my home in Syria, but I can protect the neglected mangroves of the world… So it's a campaign and I inspired artists from all around to join every year.
"So coming here and connecting in the last couple of days of this festival, I don't know what I can say. I'm really thankful. I'm really happy that I'm a part of the UAE…This is very important in our time because through my research I found that to protect the environment, it works very well if you connect to the roots of the country."