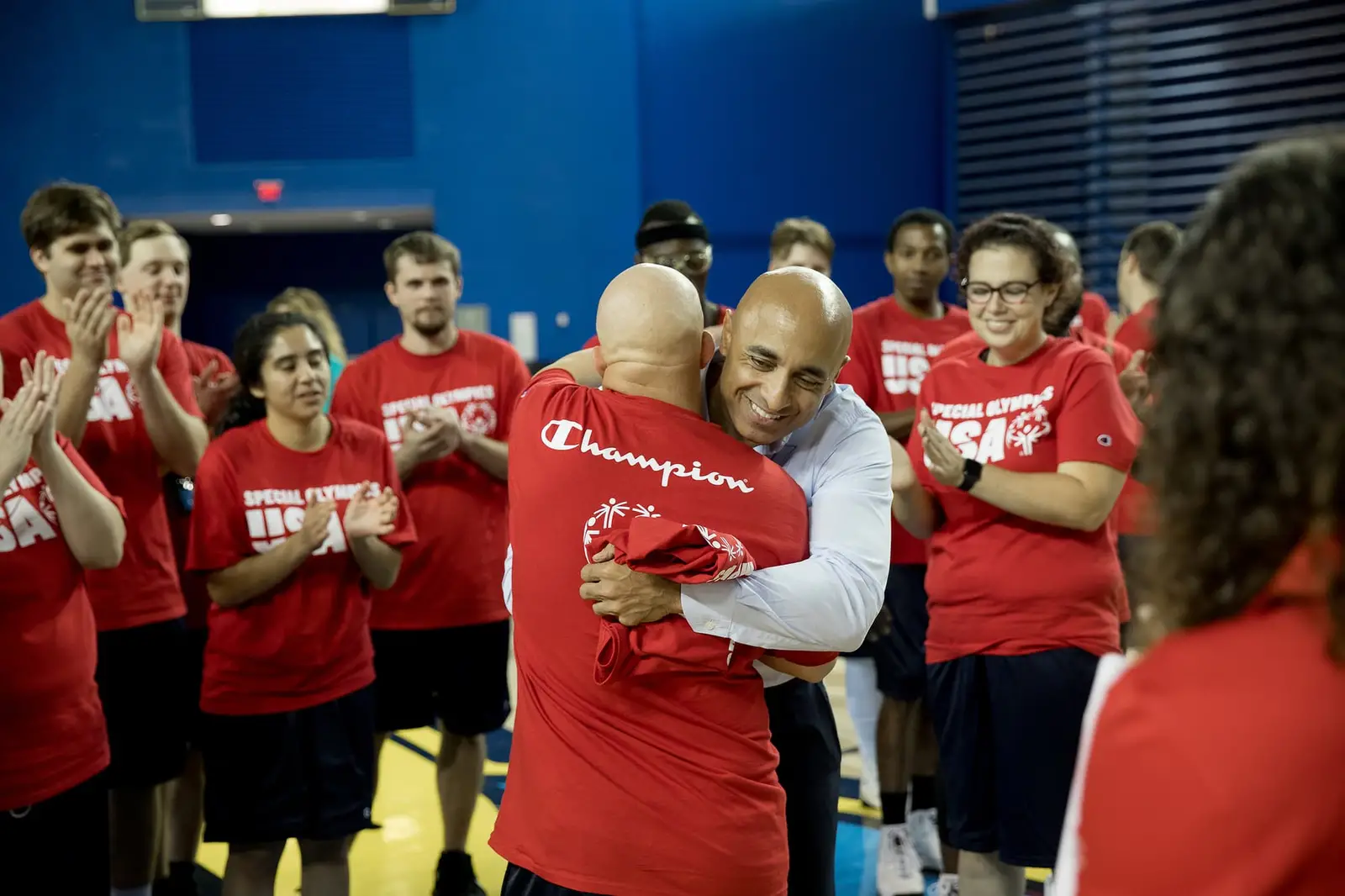 The United Arab Emirates shares Special Olympics' vision of a world without discrimination against people with intellectual disabilities—officially called People of Determination in the UAE.
In 2019, the UAE hosted the Special Olympics World Games in Abu Dhabi, where 7,500 athletes from more than 190 countries competed across 24 Olympic-style sports.
Follow the journey of three Special Olympics USA athletes as they train and prepare for the 2019 Games in Road to Abu Dhabi, a documentary film by the UAE Embassy.
The Abu Dhabi World Games attracted more than 20,000 volunteers and half a million spectators—the largest humanitarian and sporting event of 2019 and the first World Games ever held in the Middle East and North Africa. 
The legacy of the Abu Dhabi World Games continues to promote positive change and greater inclusion around the world. On behalf of the people of the UAE, the Crown Prince of Abu Dhabi His Highness Sheikh Mohamed Bin Zayed Al Nahyan committed $25 million to expand Special Olympics' Unified Champion Schools (UCS) program to six new countries—Argentina, Egypt, India, Pakistan, Romania and Rwanda.
The UCS program promotes meaningful social inclusion in schools Pre-K through university by bringing together young people with and without intellectual disabilities to create accepting school environments. The UAE has committed to instituting the program in every public school in the country.