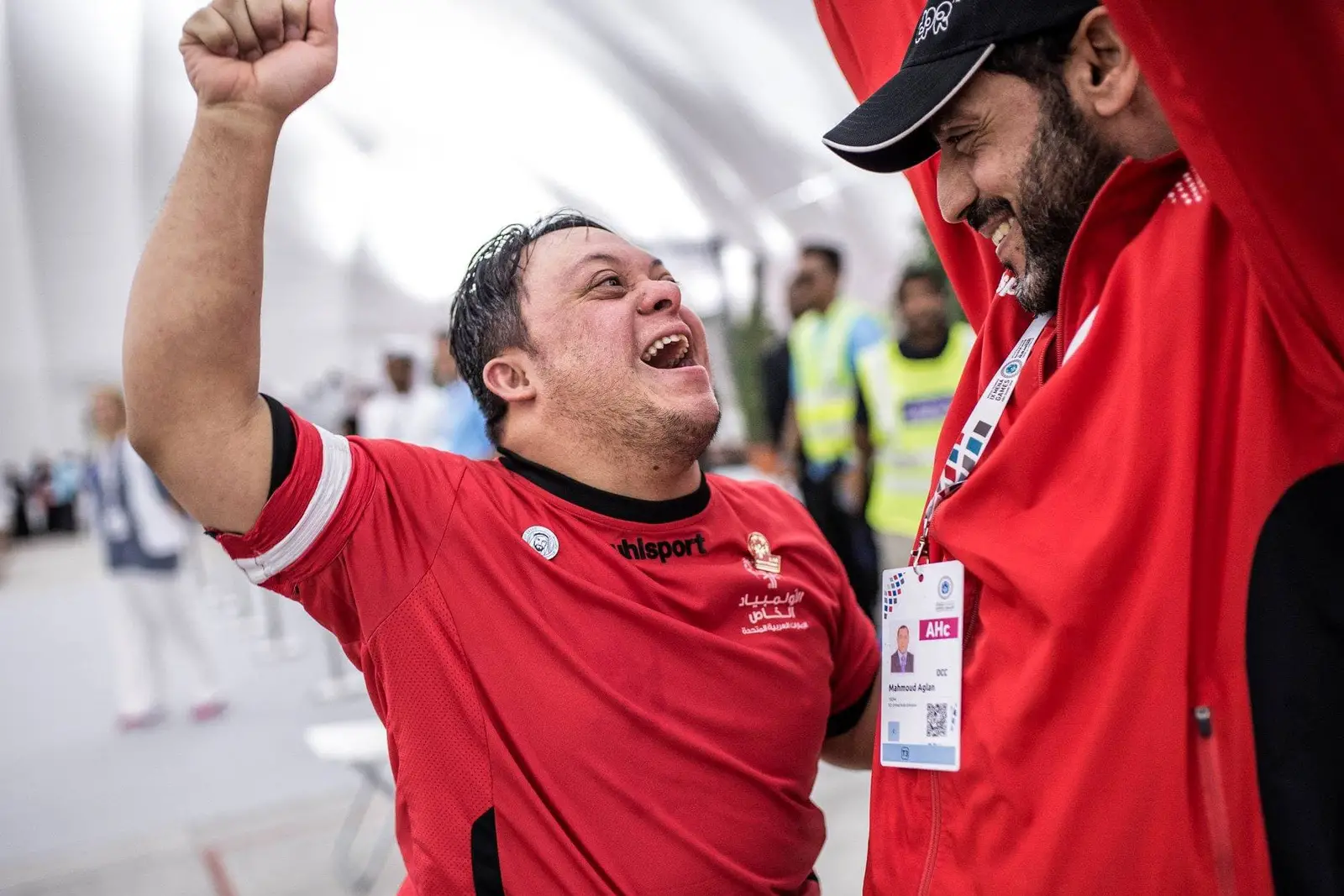 Through sports, UAE and US athletes increase cultural understanding, and advance the two countries' shared values of openness, tolerance and respect for others. These exchanges take place through training programs and international competition. In March 2019, the UAE hosted the Special Olympics World Games, making it the first country in the Middle East and North Africa to host the event. 7,500 athletes from more than 190 countries competed in 24 sports at the World Games Abu Dhabi.
Emirati and American athletes also connect through ice hockey. In February 2019, the UAE Women's National Hockey team hosted clinics for hockey players with intellectual and developmental disabilities in partnership with the American Special Hockey Association in Washington DC, New York, and Boston.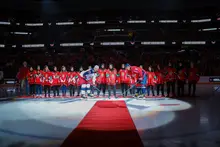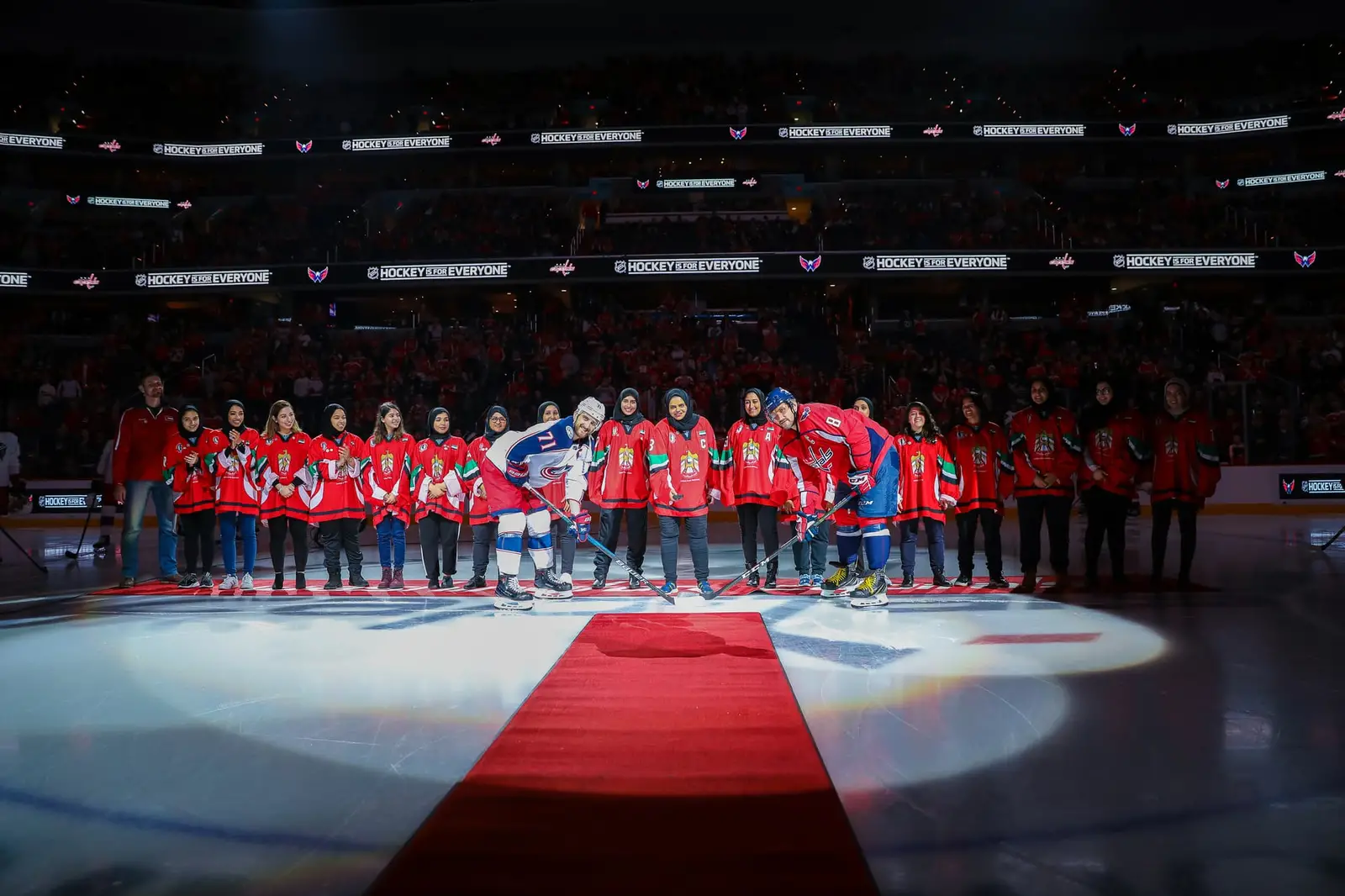 The visit followed the team's trip to the US in 2018 for the National Hockey League's 'Hockey is for Everyone' month. The team met with professional and local hockey teams, government officials and community leaders in Washington, DC, Chicago and Ottawa. In 2019, DC-area women's team the Washington Pride traveled to the UAE to play with the UAE Women's National team, work with local youth groups and explore Emirati culture and heritage. Through these sports exchanges, players increased cultural understanding, broke down stereotypes and created lasting friendships.
At the 2016 Olympic Games in Rio De Janeiro, the UAE was represented by a team of 13 athletes (the country's largest squad ever) in six different disciplines. The team included 18-year-old swimmer Nada Al Bedwawi, an NYU Abu Dhabi student who was the UAE's first female swimmer to compete in the Olympics and was the UAE national team's flag bearer. Another top UAE athlete, weightlifter Amna Al Haddad, trained extensively in the United States and is recognized as a pioneer in women's sports.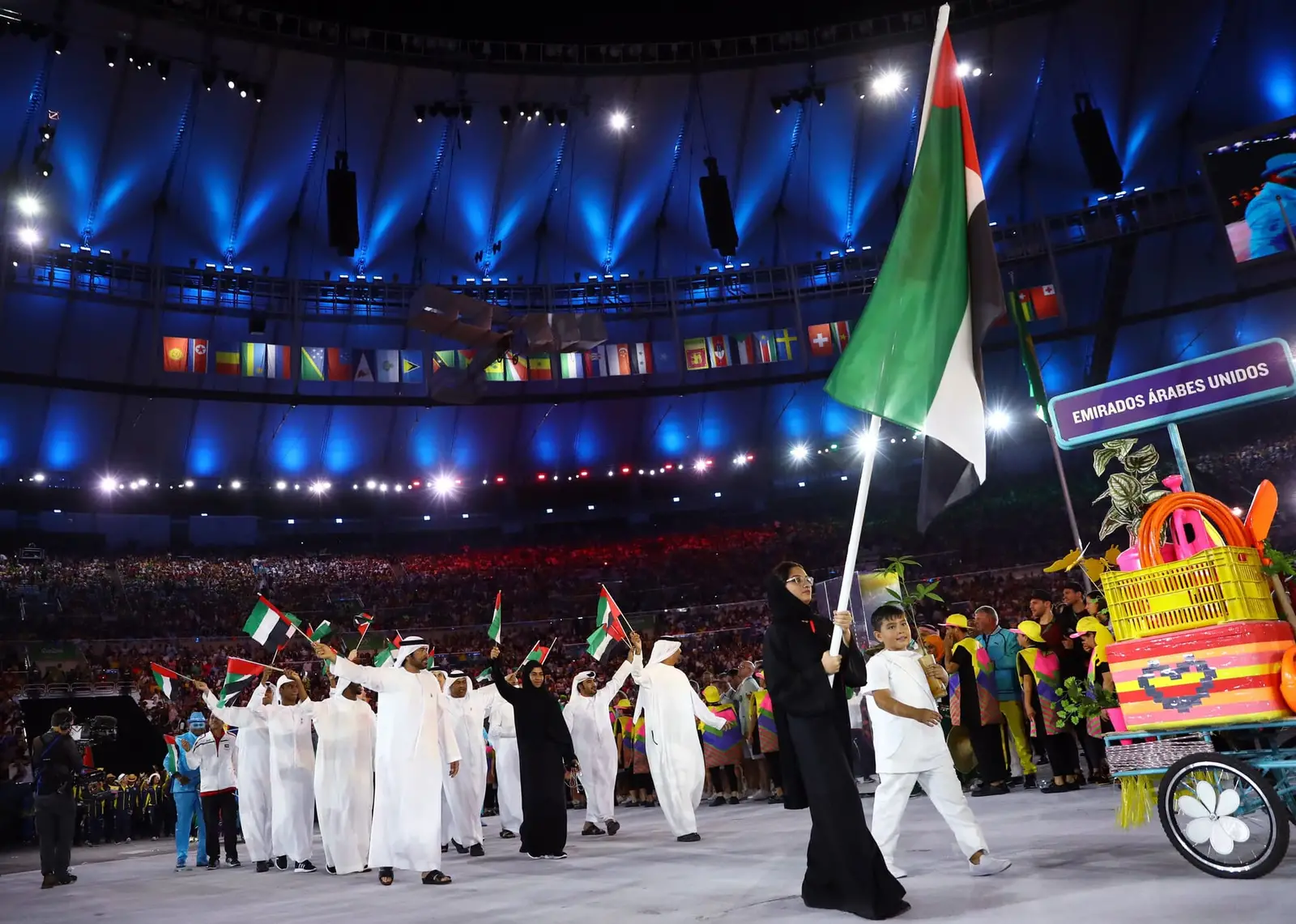 In 2011, the UAE Women's National Soccer Team visited the US for a month-long training program with their counterparts on the Philadelphia Independence women's professional soccer team. By interacting with US players during training sessions and scrimmages, hosting community events and meeting with other community leaders, the UAE team honed their soccer skills while also educating Americans about the Emirates.