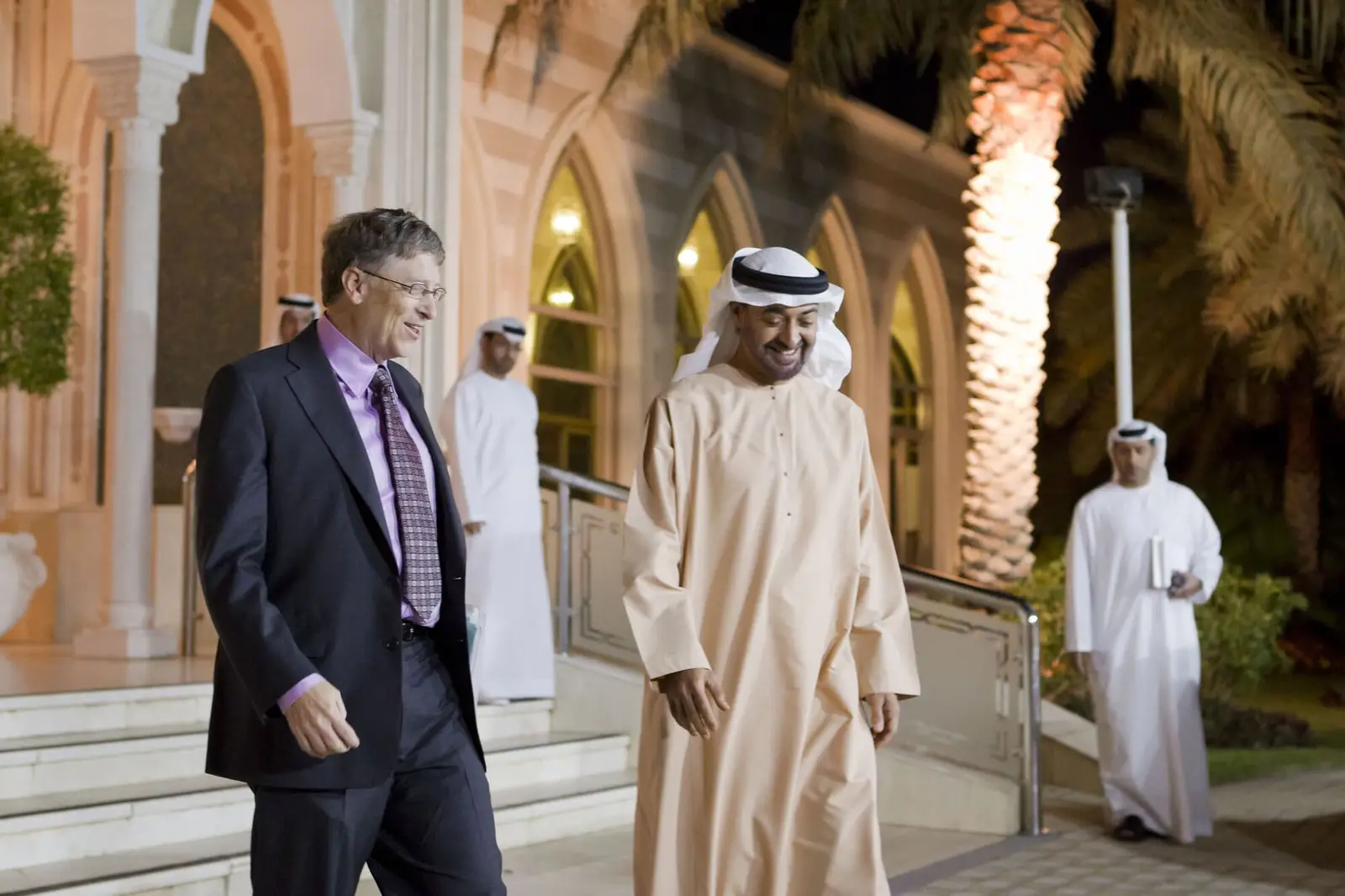 The UAE and the Bill & Melinda Gates Foundation are partnering to improve global health. Since 2011, the UAE has worked with the Gates Foundation to support the distribution of life-saving vaccines where they are needed most. As part of this partnership, His Highness Sheikh Mohamed bin Zayed Al Nahyan and Bill Gates hosted the first Global Vaccine Summit in Abu Dhabi in 2013. 
In April 2020, Sheikh Mohamed spoke with Gates to discuss enhanced cooperation between the UAE and the foundation to help the international community fight COVID-19. During the call, Gates noted the UAE's initiatives to support other countries by providing medical and protective supplies. Sheikh Mohamed and Gates also stressed the importance of supporting research centers and medical institutions working to develop a cure for the virus.
In 2017, the UAE and Gates Foundation launched the Reaching the Last Mile Fund to support efforts to eradicate treatable diseases like polio and malaria worldwide. During the second Reaching the Last Mile Forum in November 2019, His Highness Sheikh Mohamed bin Zayed Al Nahyan pledged $160 million to support the Global Polio Eradication Initiative's 2019-2023 Polio Endgame Strategy. Including this gift, the UAE has contributed a total of $327 million to polio eradication efforts.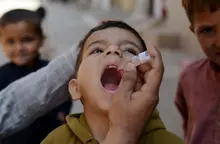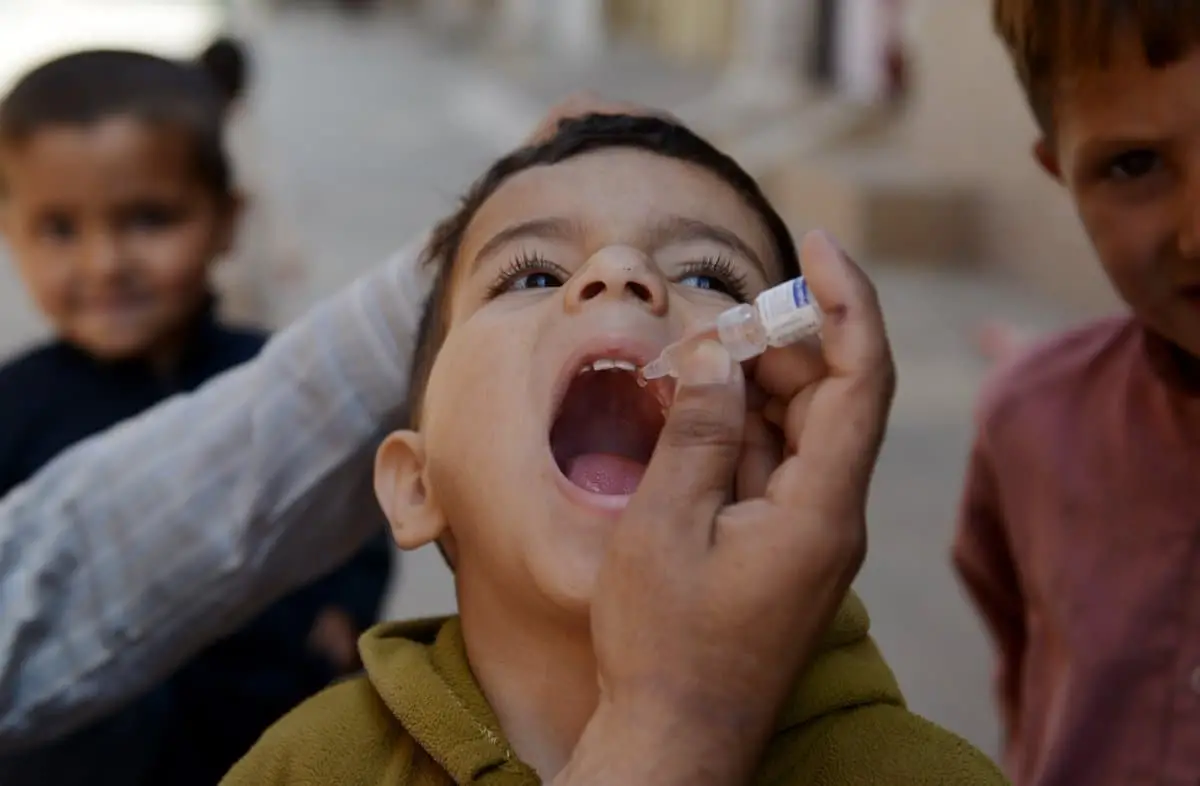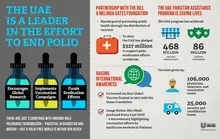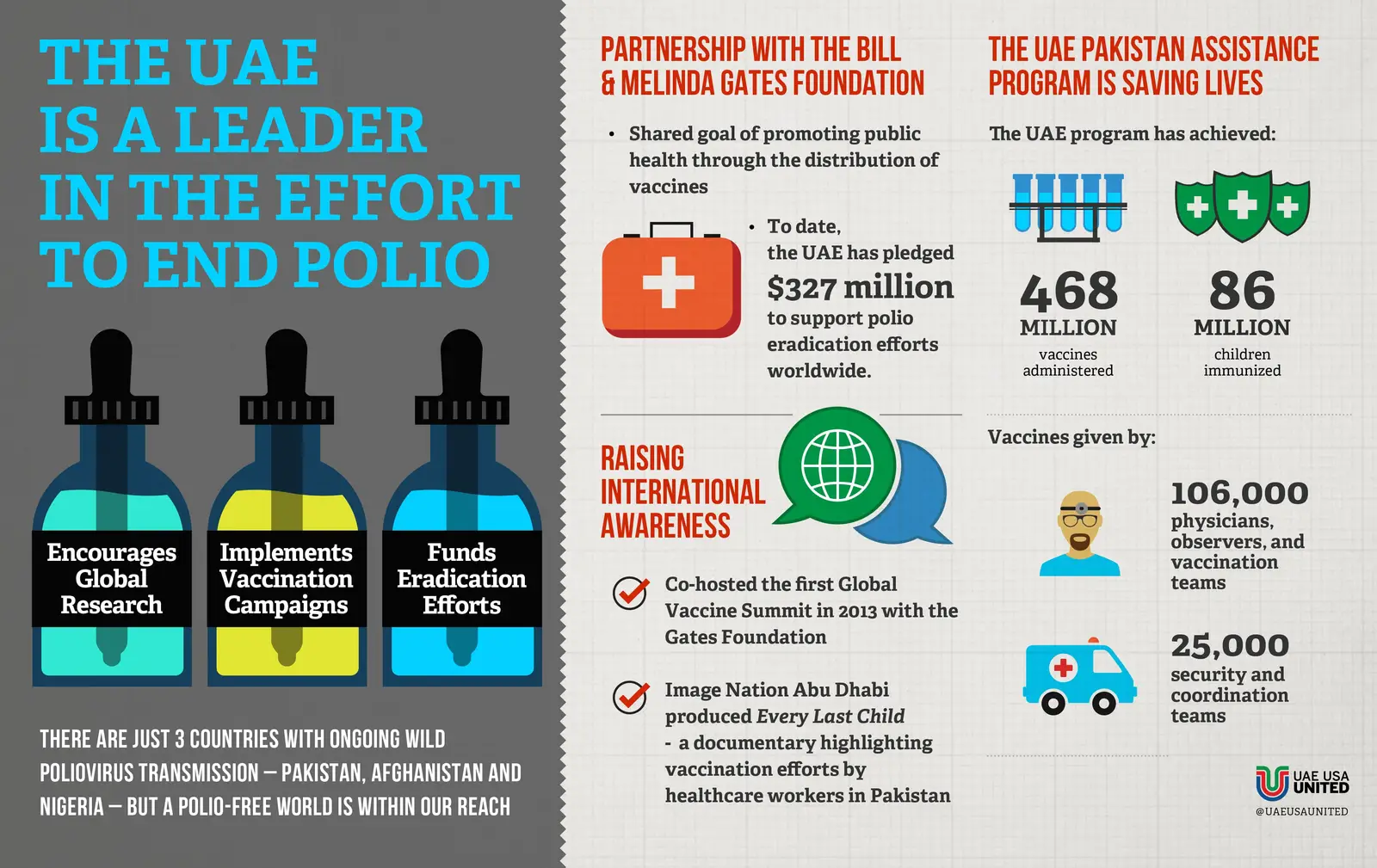 The UAE has focused its polio eradication efforts in Pakistan, one of three countries where transmission of the disease continues. Since 2014, teams of UAE health workers have helped administer over 468 million vaccines to more than 86 million children in remote areas across Pakistan. In August 2020, the Emirates Polio Campaign conducted the world's first polio vaccination campaign since the outbreak of COVID-19.
In addition to fighting polio, the UAE and Gates Foundation are working together to eliminate river blindness and lymphatic filariasis, both of which are found in the Middle East and Africa. Carried out in collaboration with leading pharmaceutical companies, the combined effort delivers treatment against worms and parasites that cause these diseases.