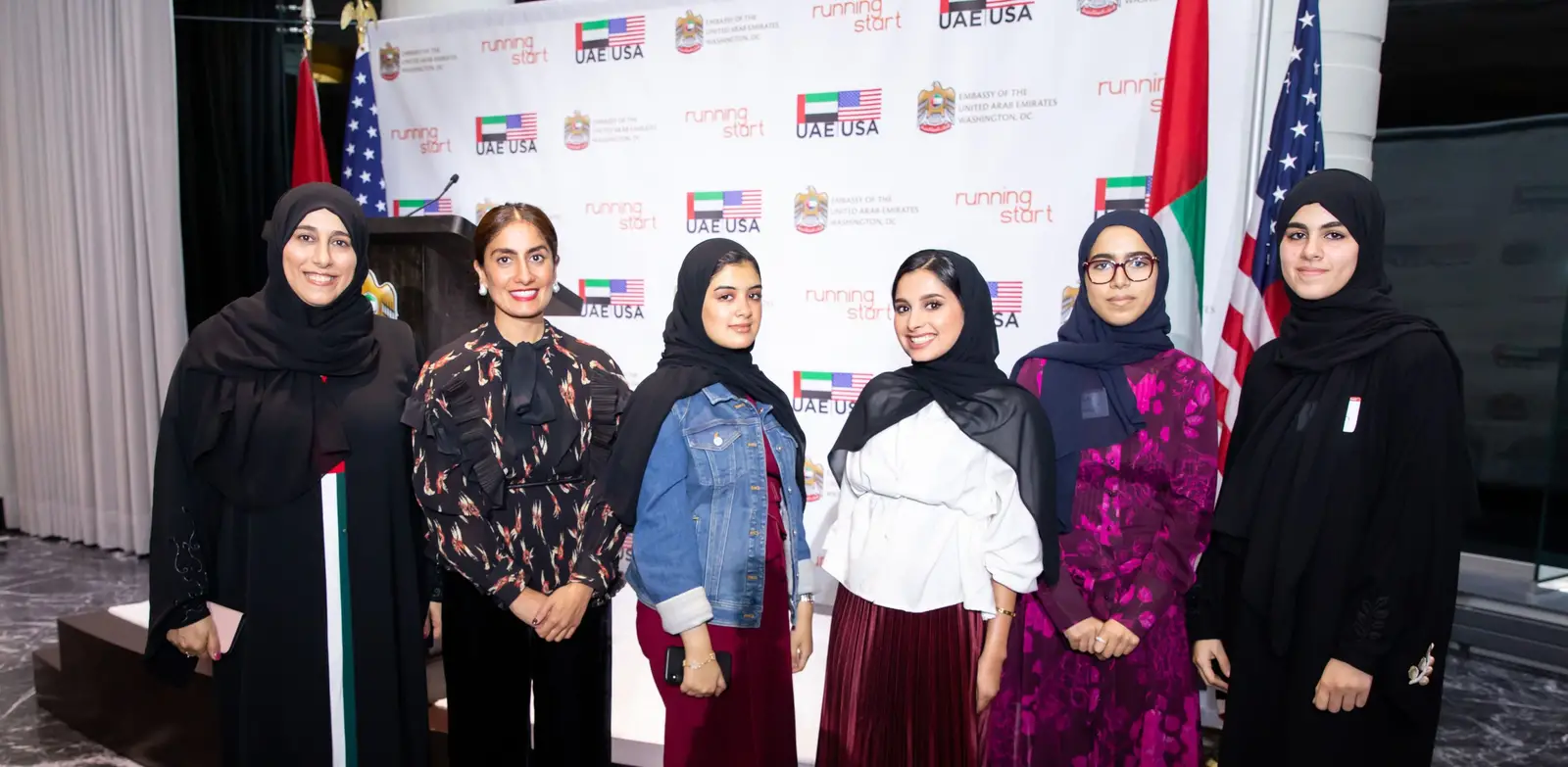 The UAE leads gender parity in the Arab world per the 2023 Global Gender Gap report by the World Economic Forum. The country upholds equality, granting women and men the same rights in all aspects, from education and employment to economic opportunities. 
Emirati women excel in various fields, including business, government, and STEM, with a 77% higher education enrollment rate and prominent representation in the private sector. Notably, the UAE boasts the highest number of women  on Forbes' 100 Most Powerful Arab Businesswomen list in 2023 and emphasizes gender diversity at corporate leadership levels. Additionally, women actively engage in diplomacy, making up 42.5% of the diplomatic corps with eleven Emirati women appointed as ambassadors and consuls general. 
Discover the impactful contributions of Emirati women across diverse sectors.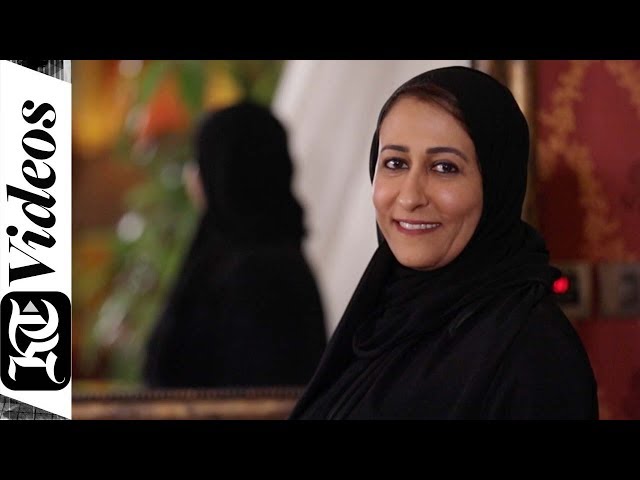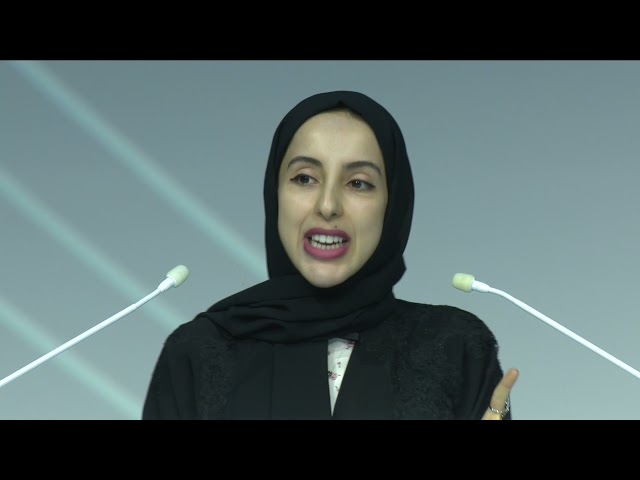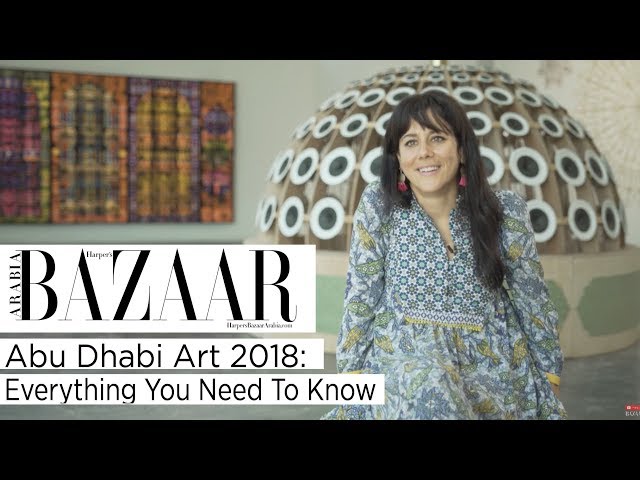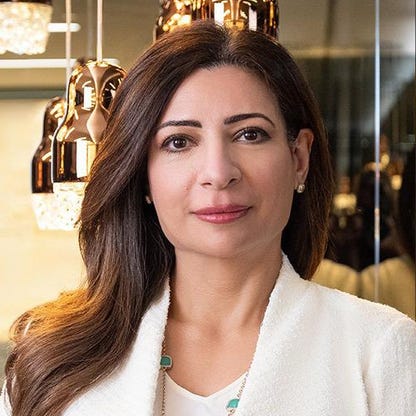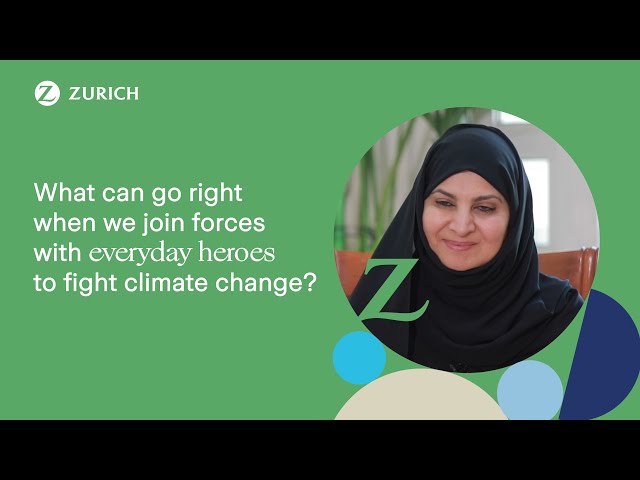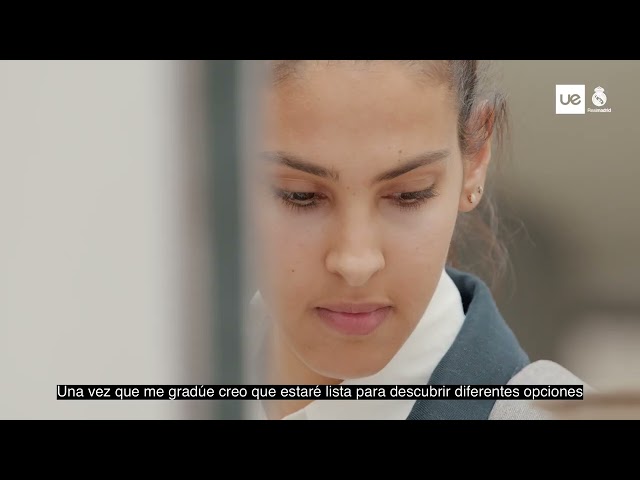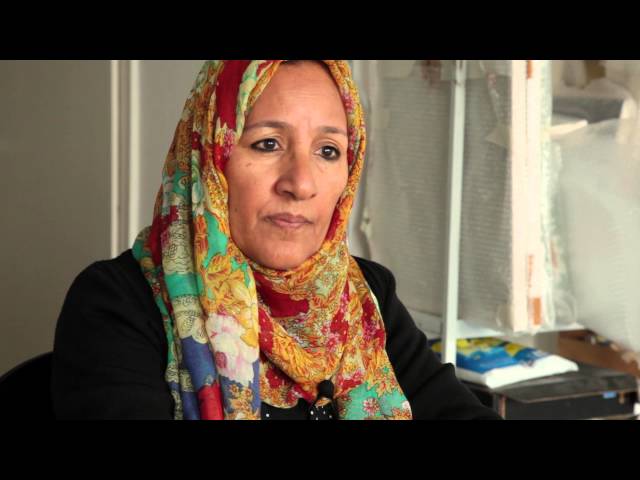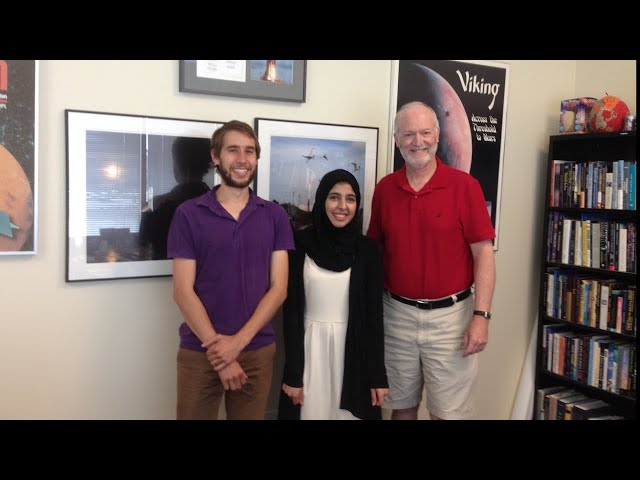 Fatima Al Jaber
Serving as COO of the Al Jaber Group and Chair of the Al Bashayer Investment Group, Fatima Al Jaber is no stranger to the business world. She has overseen the development of over 7,000 km of roads, and more than 7,000 villas and landmark commercial buildings. AJG also manages the UAE's largest private sector workforce, making it one of the largest construction contractors in the region.
Al Jaber has experience working in the Abu Dhabi municipal government and was the first Emirati woman to be elected to the Abu Dhabi Chamber of Commerce board of directors in 2009.
"I was working with the Abu Dhabi Business Women's Council. We said, 'Let's try to help to empower women and to bring them up on the stage.' Since the economy was doing well, we needed to bring more women into the business arena. So we started creating business women's councils all over the Emirates."
"Our younger sisters, younger daughters have the ability to be everywhere," remarked Al Jaber.
HE Shamma Al Mazrui
HE Shamma Al Mazrui is a prominent figure in UAE politics and serves as the Minister of Community Involvement Affairs. In 2016, she made history by becoming the youngest government minister in the world at the age of 22, when she was appointed as Minister of State for Youth Affairs. As a member of the UAE Cabinet, Al Mazrui is one of nine women driving progress and innovation in the country. Her leadership and dedication to empowering youth have been instrumental in shaping the future of the UAE.
Previously, Al Mazrui, fluent in Arabic, English, French and Chinese, worked as a public policy analyst at the UAE Mission to the United Nations. She was also the first Emirati Rhodes Scholar and studied economics at NYU Abu Dhabi.
"Leadership is not about the position or title; it is a choice and decision to genuinely serve the people. Anyone can be a leader in their schools, houses, communities or societies as long as they are driven by the pure intention to serve people," remarked HE Al Mazrui when speaking at the World Government Summit in Dubai.
Dyala Nusseibeh
Dyala Nusseibeh is the Director of Abu Dhabi Art. Her mission at the organization is to support the art and culture of the UAE and to demonstrate to the broader community the positive impact the arts can have on people's lives. She also seeks to empower and enable younger artists who are just starting out in their careers by selling their works and promoting their shows.
"Since the first fair in 2007, Abu Dhabi Art has played an integral role in the art eco-system in Abu Dhabi and the wider Emirates, fueling the appetite for art in the region."
"Over the years, we have not only succeeded in bolstering the growth of the country's cultural and creative industries, but also in nurturing home-grown talent," Nusseibeh said.
Before taking up the role of Director of Abu Dhabi Art, Nusseibeh also worked at Saatchi Gallery and later supported the founding of Art International, Istanbul.
Raja Al Gurg
Raja Al Gurg serves as the Chairperson and Managing Director of the Easa Saleh Al Gurg Group. She has been with ESAG for more than 30 years.
Al Gurg is the president of the Dubai Business Women's Council as well as a board member of the Dubai Women's Association and the Dubai Chamber of Commerce and Industry. She was also the first Emirati woman to be appointed to the board of HSBC Middle East. Al Gurg ranked #92 on Forbes' list of The World's Most Powerful Women in 2021.
"We have to believe in ourselves, we have to believe in our skills, and we need to nurture them. Every one of us has leadership skills inside us, but how [can you] bring it to surface? That's your job," noted Raja Al Gurg while speaking to women at a forum held by the Dubai Business Women Council (DBWC).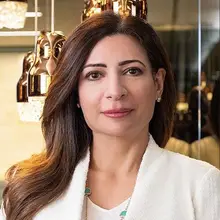 Hana Al Rostamani
Hana Al Rastamani is the Group CEO for First Abu Dhabi Bank (FAB), making her the first and only woman to lead a major UAE-headquartered bank and publicly listed corporation within the UAE. With more than 20 years of experience in banking and financial services, Al Rastamani is responsible for leading the transformation of FAB's consumer bank, and instilling a customer and digital-first mindset. In 2023, she topped the list of Forbes Middle East's 100 Most Powerful Businesswomen.
"We [FAB] have always been committed to putting the customer first, they are our inspiration. We understand their needs and then we cater for these needs, and provide the right product and services."
"With growth comes strength, and with strength comes growth. As we merge we become stronger and have a leading position in the UAE."
Habiba Al Mar'ashi
Habiba Al Mar'ashi is potentially the UAE environmental movement's most recognizable figure. Back in 1991, Al Mar'ashi founded the UAE's oldest and most established formal green organization, Emirates Environmental Group, which is devoted to protecting the environment through successful initiatives including nationwide recycling. Throughout her career, Al Mar'ashi has championed youth and empowered women to make an impact in their communities and nation.
"I have always believed that an Emirati woman stands for ambition and over the past years, we have witnessed how our women have led them from the forefront in every sector--from space exploration to environment management."
Her impact has led to the yearly recycling of hundreds of tonnes of paper, plastic and metal that would otherwise go to landfills. While continuing to chair the organization she founded, Al Mar'ashi also actively serves in leadership roles in global bodies, including UN Global Compact (board member) and as president of the organization's GCC Network, UNEP (civil society representative), Global Reporting Initiative Stakeholder Council (member), and the Advisory Committee of the Det Norske Veritas (DNV) Certification Advisory Board for the Middle East (member).
Nouf Al Anzi
Nouf Al Anzi is an Emirati soccer player, known for being the first to play in Spain. Growing up, Al Anzi's dream was to become a soccer player like the icons, Brazil's Marta Vieira and US' Carli Lloyd, she grew up watching. With the unwavering support of her family, she went on to be part of one of the first Emirati women's national soccer squads.
"Women in my country are becoming more and more empowered, not only in football but also in other sports and other fields. Luckily, I haven't had any obstacles to overcome to become a football player. On the contrary, I get a lot of positive feedback for doing what I do and they encourage me to keep going."
Throughout her career, Al Anzi's played a vital role in the UAE women's football movement, encouraging youth to build on her legacy and sharpen their skills.
Najat Makki
Najat Makki is a well-known visual artist in the UAE. She's considered to be part of a pioneering generation of Emirati artists, as she was the first Emirati woman to receive a Ph.D. in art.
"Words are spoken, and then they disappear. But once you look at a painting, if it resonates with you, then it will stay with you forever — it will always keep you thinking."
After training and getting her MFA in Cairo for sculpture, Makki returned to the UAE with a passion to pursue different mediums. She took to expressing herself with a wide array of aesthetics, changes of color, textures and collages. Her range in skills is incredibly impressive, as well as the stories of Emirati culture and folklore she shares in her work. Makki's exhibited her work around the world and permanent collections of her work can be found throughout the UAE at Sharjah Art Museum, the Cultural Foundation in Abu Dhabi, Sultan Bin Ali Al Owais Cultural Foundation in Dubai, Women's Museum in Dubai and the Ministry of Culture and Youth in Abu Dhabi.
Noora Alsaeed
Noora Alsaeed currently is a planetary scientist the University of Colorado Boulder, where she received her Masters and PhD. She conducts groundbreaking research on Mars, helping scientists around the world better understand the planet's atmosphere and water cycle.
Early in her career she worked for the Mohammed bin Rashid Space Center (MBRSC) program for Emirati STEM students, and spent a summer working alongside researchers at the Laboratory for Atmosphere and Space Physics (LASP) at the University of Colorado Boulder – a strategic education partner for the Emirates Mars Mission.
"I got the experience of working with a research community. I also worked at the research laboratory at the University of Colorado Boulder. By that time the Emirates Mars Mission (EMM) was already announced, I knew that I could come back to the UAE and work on Mars data in my home country. Therefore, I decided to focus my thesis on Mars' atmosphere and surface," Alsaeed said.