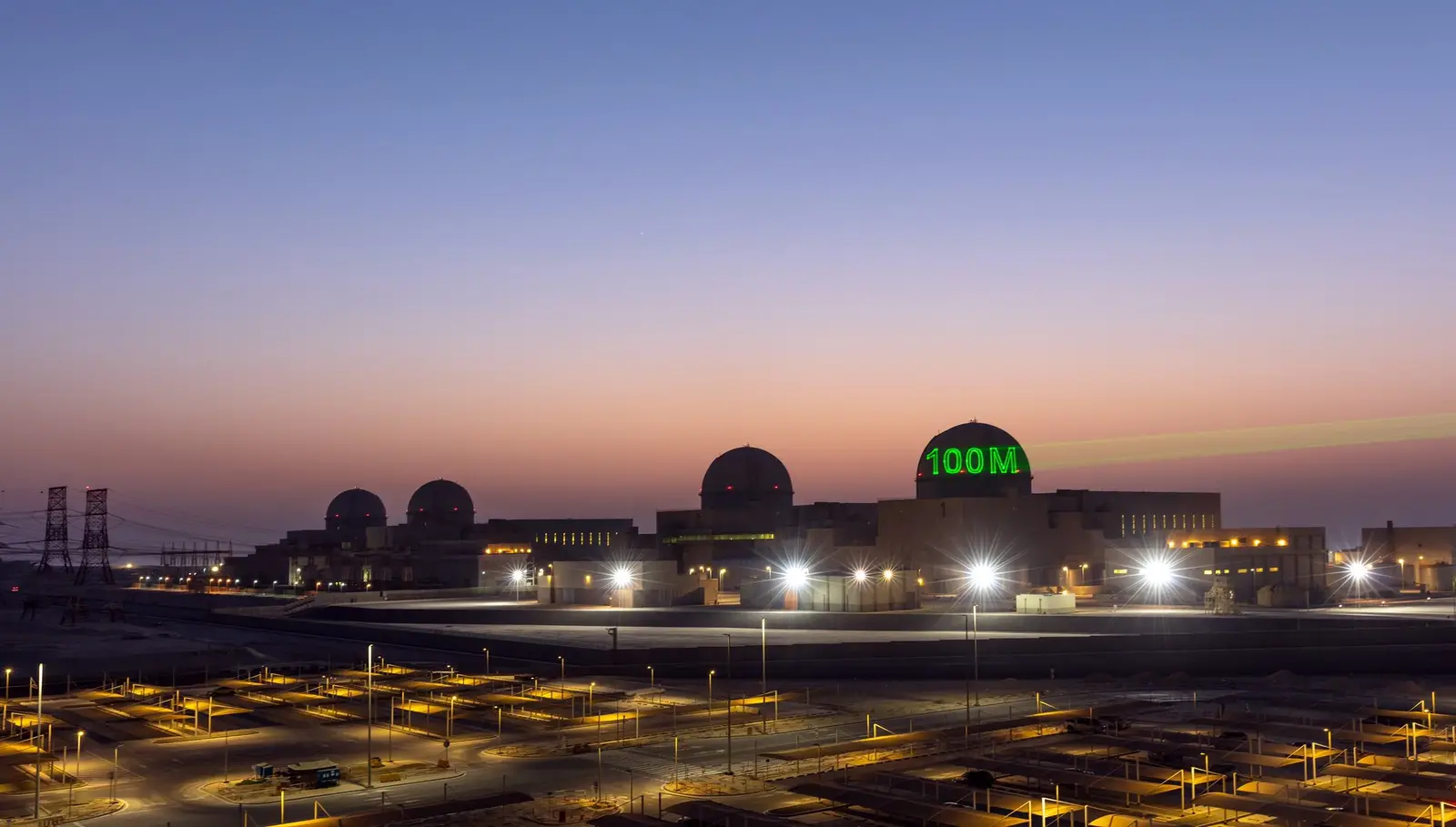 To reach the UAE's ambitious goal of net zero emissions by 2050, 50 percent of the national energy supply will be generated by clean sources by midcentury. The development of a peaceful nuclear energy sector is a key component of that strategy, reflecting the UAE's commitment to diversifying its energy mix and reducing dependence on fossil fuels. 
In February 2023, Unit 3 of the Barakah Nuclear Energy Plant, developed by the Emirates Nuclear Energy Corporation (ENEC), began commercial operations. The introduction of Units 2 and 3 occurred in close succession a year after Unit 1 began operations and established Barakah as the first multi-unit nuclear plant in the Middle East.
Having met all national requirements and international standards to operate safely and commercially, the units are delivering clean and reliable electricity to the UAE grid, 24 hours-a-day. Once all four units of the plant are commercially operating, the UAE's Barakah Nuclear Energy Plant will produce up to 25 percent of the country's electricity requirements and save up to 21 million tons of carbon emissions each year — the equivalent to removing 3.2 million cars off the roads annually.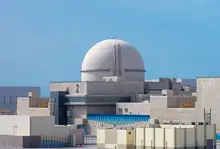 The US is actively supporting the development of the UAE's Peaceful Nuclear Energy Program. In December 2009, the United Arab Emirates and the United States entered into a bilateral agreement for peaceful nuclear energy cooperation that enhances international standards of nonproliferation, safety and security. Known as a "123 Agreement," the pact establishes a required legal framework for commerce in peaceful nuclear energy technology between the two countries. Over the past ten years, the landmark agreement has been consistently reaffirmed as the "gold standard" by US officials across administrations and nonproliferation experts for its commitment to safety, security and operational transparency.
Read Ambassador Al Otaiba's Wall Street Journal op-ed on the UAE's Peaceful Nuclear Energy Program.
Retired Senator Sam Nunn, a nonproliferation expert and former chair of the Senate Armed Services Committee, cited the UAE's leadership in safe and transparent nuclear energy development as "an especially powerful example" for other countries to emulate.  "We are very grateful for the important leadership of the UAE in showing the world how nuclear power can be advanced safely, without contributing to nuclear proliferation dangers," he said.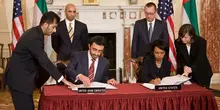 The UAE's nuclear energy program is generating valuable, long-term contracts for services, construction, equipment and training. A number of US firms are involved in the process of building the Barakah Plant's physical infrastructure and training engineers and operators. To date, over 175 companies in 33 states across the US have been awarded contracts to support the program.