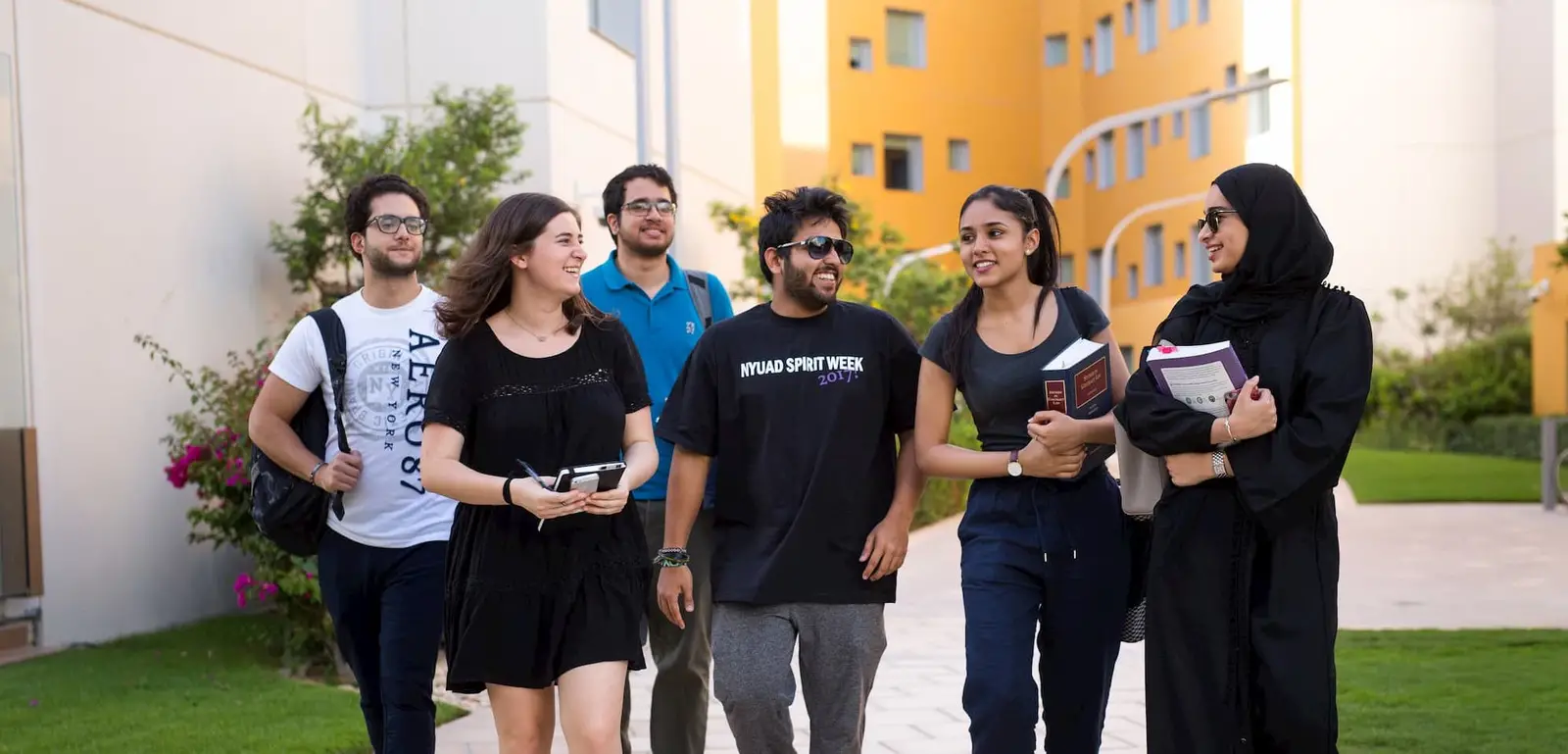 Born from a shared understanding between New York University and the Emirate of Abu Dhabi about the essential roles and challenges of higher education in the 21st century, New York University Abu Dhabi (NYUAD) opened in 2010. It has experienced remarkable growth since that time. The inaugural Class of 2014 consisted of 130 students from nearly 40 different countries. Ten years later, the University's incoming Class of 2024 – its largest yet – consists of 490 students from 82 different countries, with American students accounting for the second-largest nationality on campus.
NYUAD is the first comprehensive liberal arts and sciences campus with a robust research component operated abroad by a major US university.
NYUAD and the UAE share a common belief in the value of a liberal arts education and the important benefits that a research university has for its community. Globally competitive, locally rooted, NYUAD offers a new way to learn and educate not just for Abu Dhabi, but for the world. 
UAE Ambassador to the US Yousef Al Otaiba delivered the keynote address to the Class of 2016 at NYUAD's commencement ceremony. In speaking to the 135 graduates, Ambassador Al Otaiba praised their bold thinking, willingness to take risks, and openness to other people and perspectives. The Ambassador also participated in the university's 2020 virtual commencement during the COVID-19 pandemic.
NYUAD and the UAE are committed to pursuing excellence in teaching and research. At NYUAD, an esteemed international faculty guides young minds in the rigorous study of the arts, humanities, sciences and engineering. The educational exchanges resulting from this unique partnership will help train the next generation of international leaders. To date, NYUAD has produced 16 Rhodes Scholars – the highest number of Rhodes Scholars per student of any university in the world.