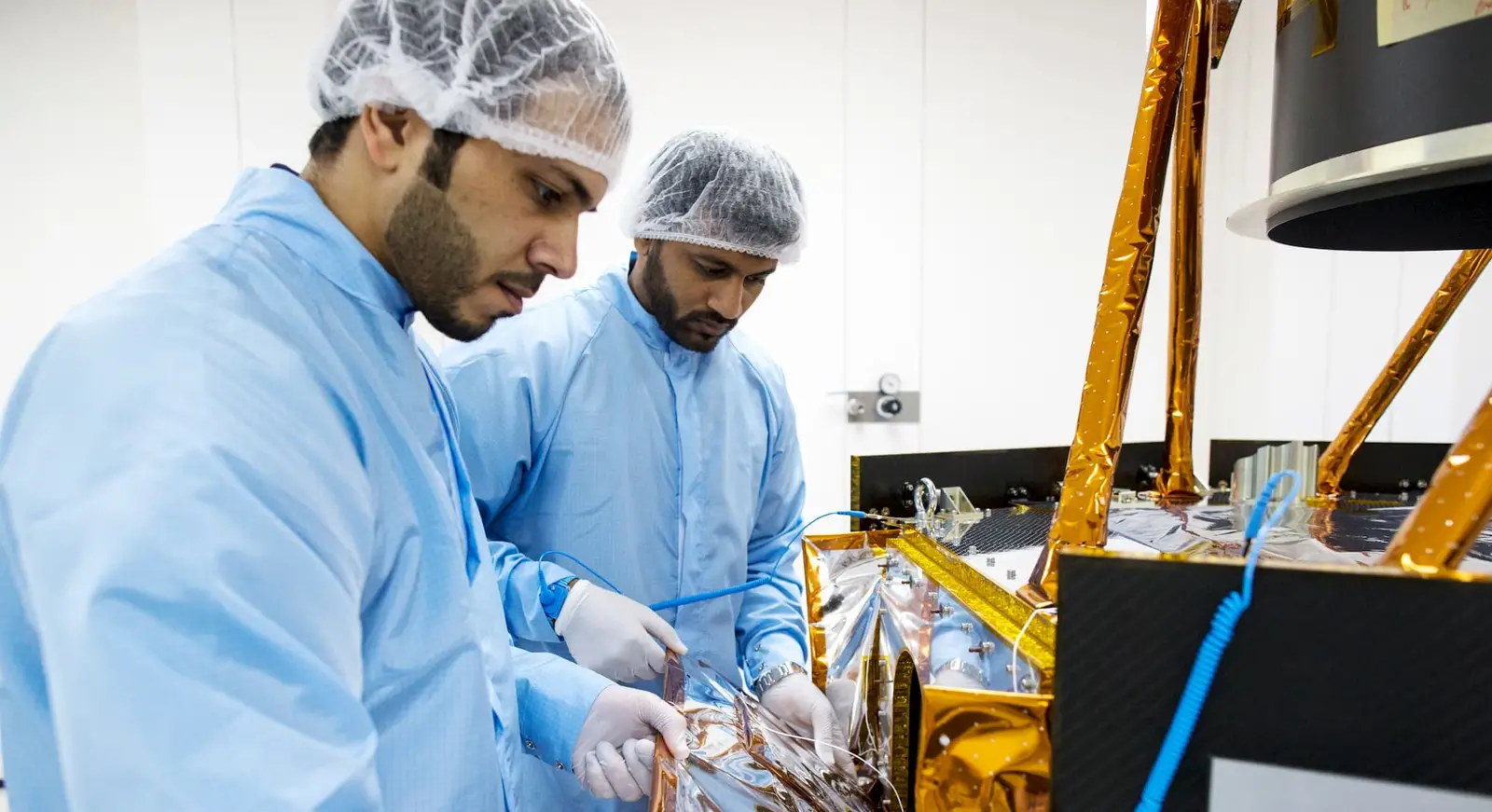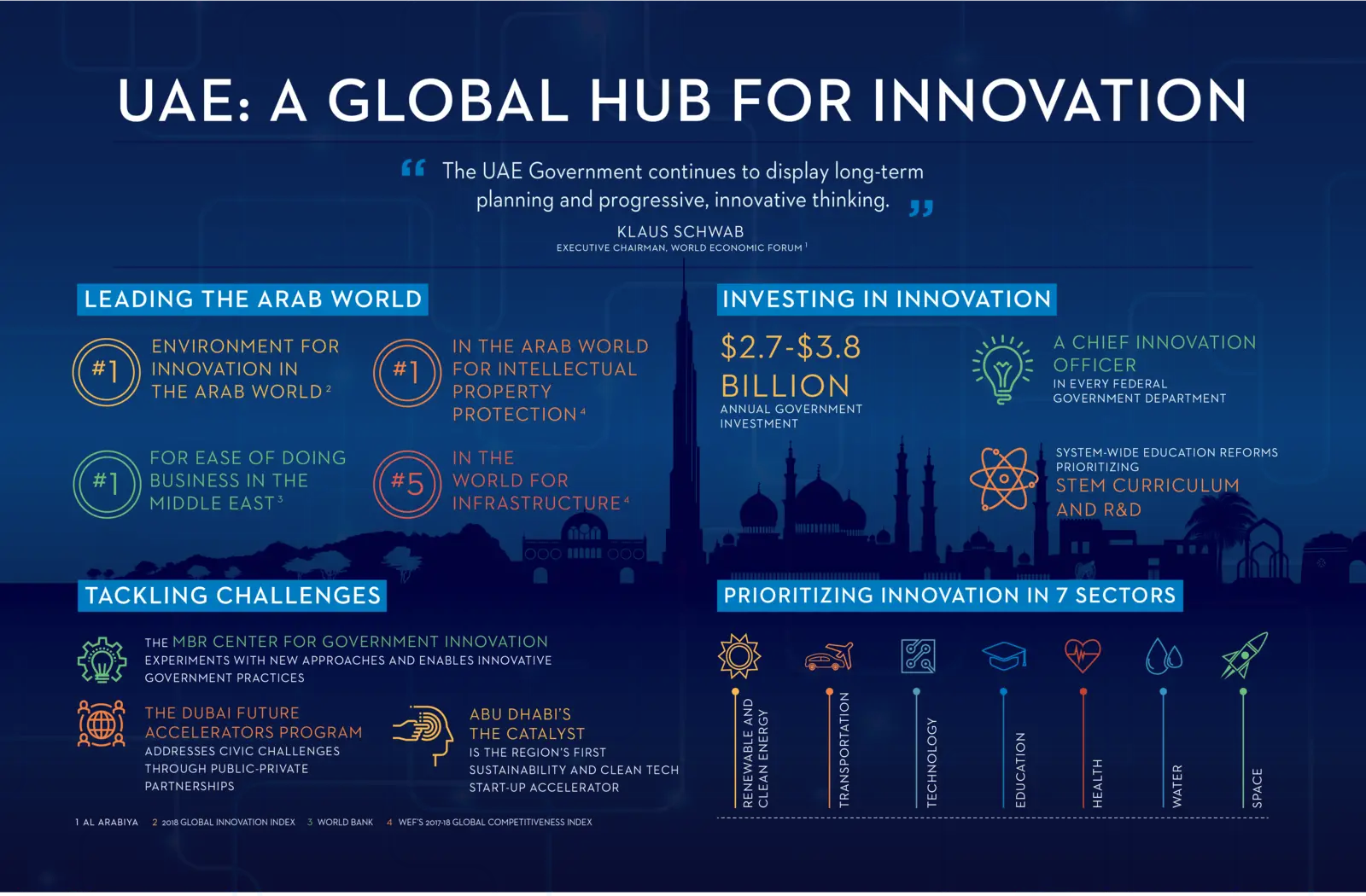 The country's National Innovation Strategy, announced in 2014, encourages new thinking and groundbreaking solutions in seven priority sectors, with UAE youth playing a leading role in driving innovation. The UAE's Minister of State for Advanced Technology Sara Al Amiri and Minister of State for Artificial Intelligence Omar Al Olama – both in their 20s and 30s – have mandates that focus in particular on advances in science and engineering.
From aerospace to defense to high-tech, innovative UAE-US partnerships are helping drive growth and development in both countries.
Under an agreement between the UAE and NASA signed in 2020, Hazza Al Mansouri, the first Emirati astronaut and other UAE astronauts will train for future space exploration missions at NASA's Johnson Space Center in Houston.
Lockheed Martin's Center for Innovation and Security Solutions in Abu Dhabi facilitates public-private partnerships and provides training for Emirati youth. And Mubadala-owned semiconductor maker GlobalFoundries, which employs more than 4,000 people in New York State, manufactures crucial technology used in computers and mobile devices.
State-of-the-art technology accelerators like Abu Dhabi's Hub71 and Dubai's Area 2071 are spaces designed to more easily to facilitate collaboration, boost startups in the technology field, diversify the economy away from oil and enrich the entrepreneurship ecosystem in the Arab region. And from the launch of the Youth Circles initiative in 2016 to the establishment of ideation spaces like Youth x Hub, the UAE is providing platforms for future entrepreneurs to shape innovative solutions to global challenges.
Every UAE government department now has a Chief Innovation Officer, and system-wide education reforms prioritize STEM curriculum and Research & Development. In 2018, Abu Dhabi launched The Innovation Hub, a first-of-its-kind model for the Middle East, to increase interest and participation in science and technology in the region.