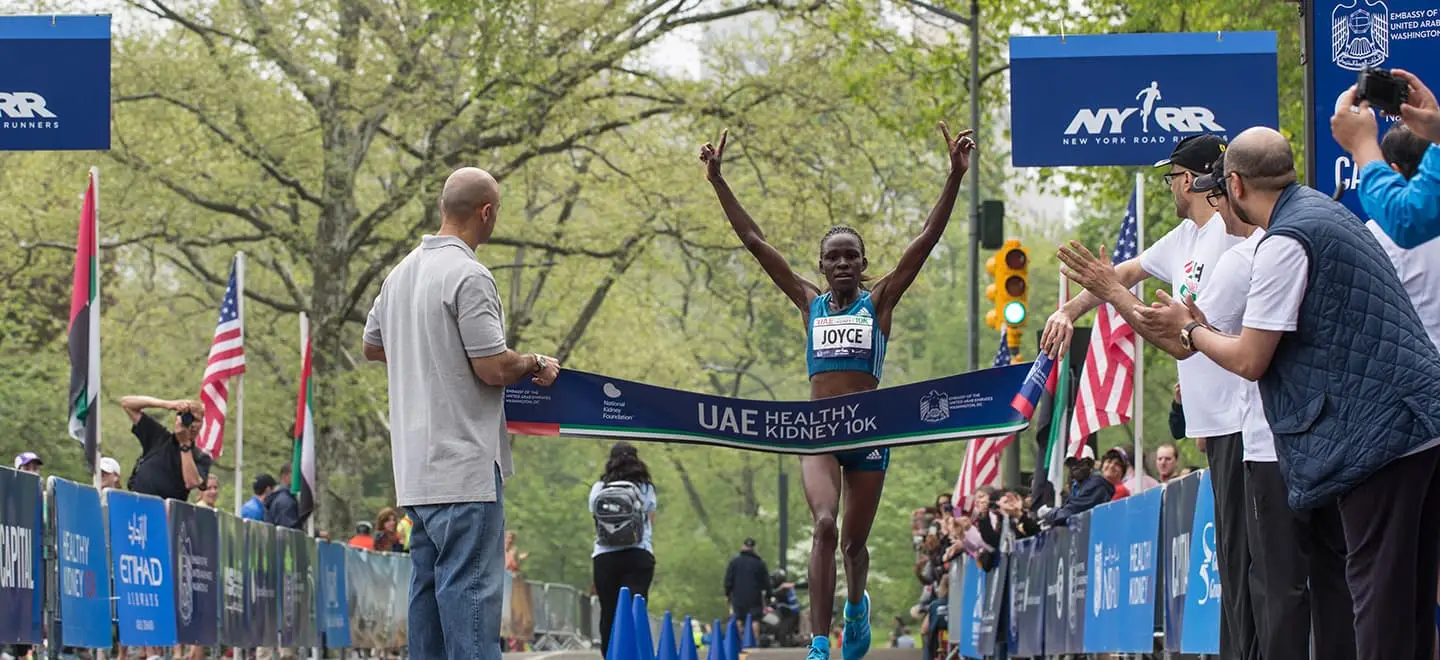 The UAE Healthy Kidney 10K is an annual race organized by the New York Road Runners, with support from the UAE Embassy in Washington, DC, to benefit the National Kidney Foundation. The race honors the late Sheikh Zayed bin Sultan Al Nahyan, the Founder and first President of the United Arab Emirates. Sheikh Zayed was treated for kidney disease in the United States, and benefited from the expertise, knowledge and professionalism of US institutions and doctors. The UAE Healthy Kidney 10K supports efforts to promote education and awareness of kidney health and kidney disease.
More than 8,000 people participate in the popular road race, held in New York City's Central Park. Since its inaugural running in 2005, the race has drawn more than 90,000 runners to fight kidney disease.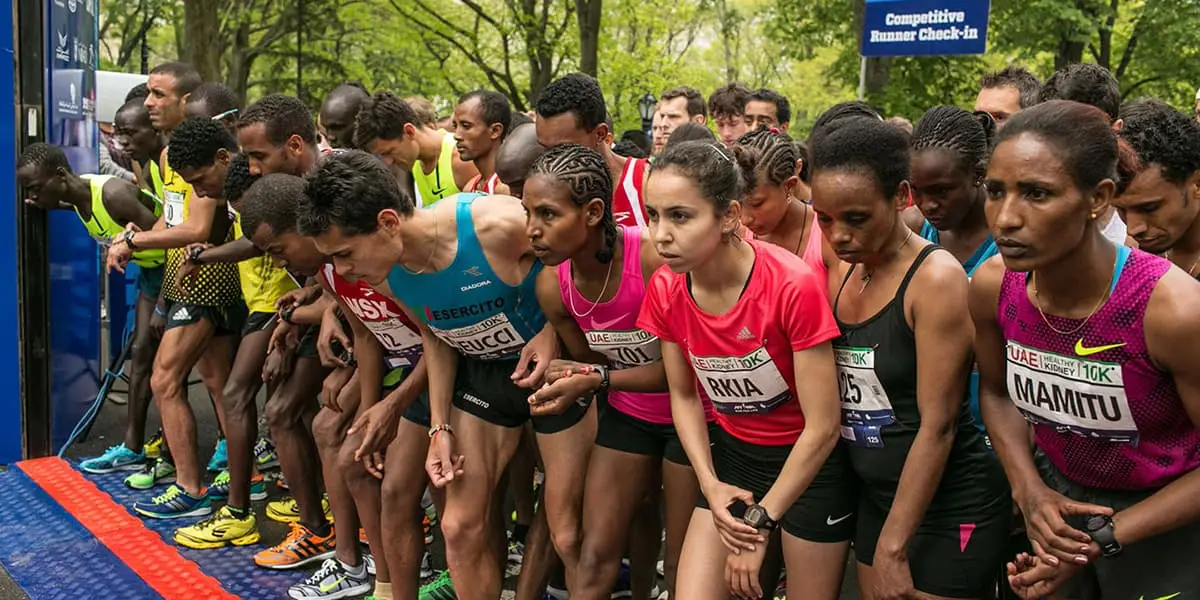 The race attracts some of the world's best athletes, including top-ranked professional runners from countries such as Ethiopia, Kenya and the UK, as well as a delegation of athletes from the UAE. The race also provides participants the opportunity to learn more about the UAE through a cultural festival.
The UAE Healthy Kidney 10K highlights the UAE's commitment to fostering connections through sports and improving global health. Through a number of partnerships with US community organizations and institutions, the UAE and US are working together to encourage healthy lifestyles and support efforts to find cures for diseases.