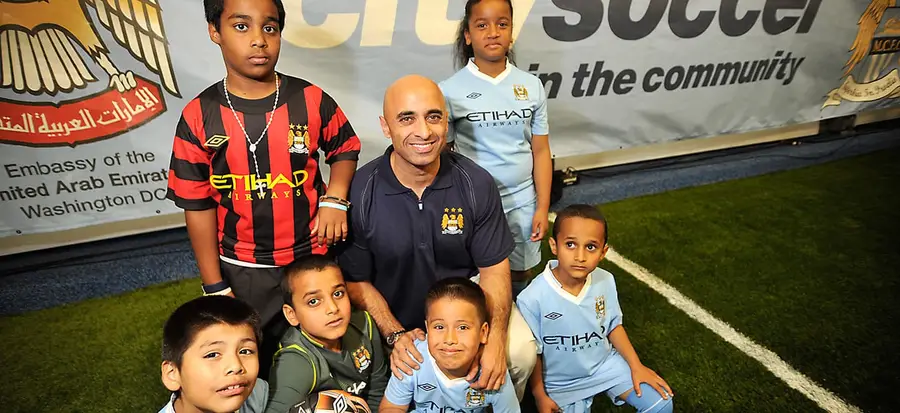 Many young people love soccer, but they don't always have a place to play or access to coaching. In partnership with local schools, Boys & Girls Clubs, Major League Soccer teams and other organizations throughout the US, the UAE has provided funding to build 11 all-weather soccer fields and provide free coaching for kids in underserved communities. These fields provide opportunities for deserving kids to stay fit, learn about teamwork while improving their soccer skills and play in a safe environment.
Thousands of kids have benefitted from soccer fields that have been constructed in Boston, Harlem and Brooklyn (New York City), Miami, East Los Angeles, Chicago, Washington, DC, Dallas, Cleveland, Atlantic City and Asbury Park (New Jersey).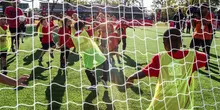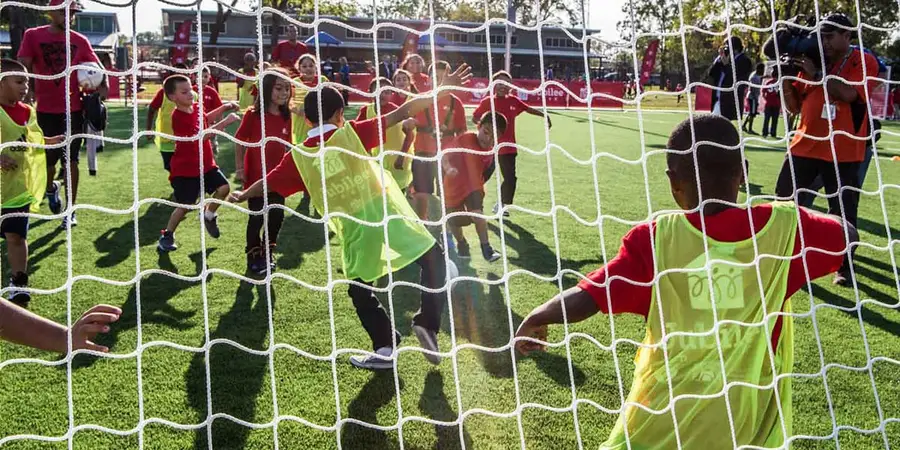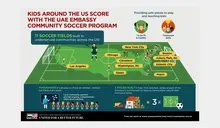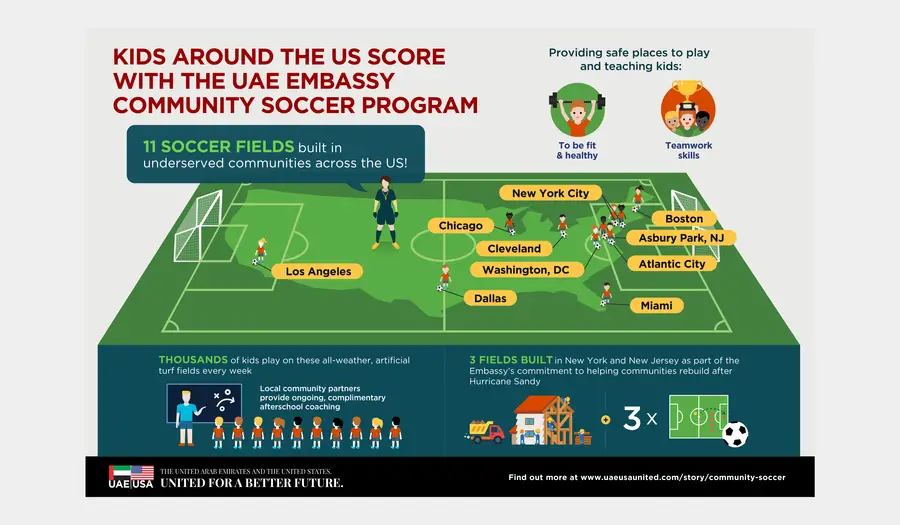 UAE soccer teams have also pitched in to provide training to kids. When the UAE women's national soccer team visited the US for training, coaches and players provided free clinics with local soccer organizations for kids from Philadelphia and Washington, DC.