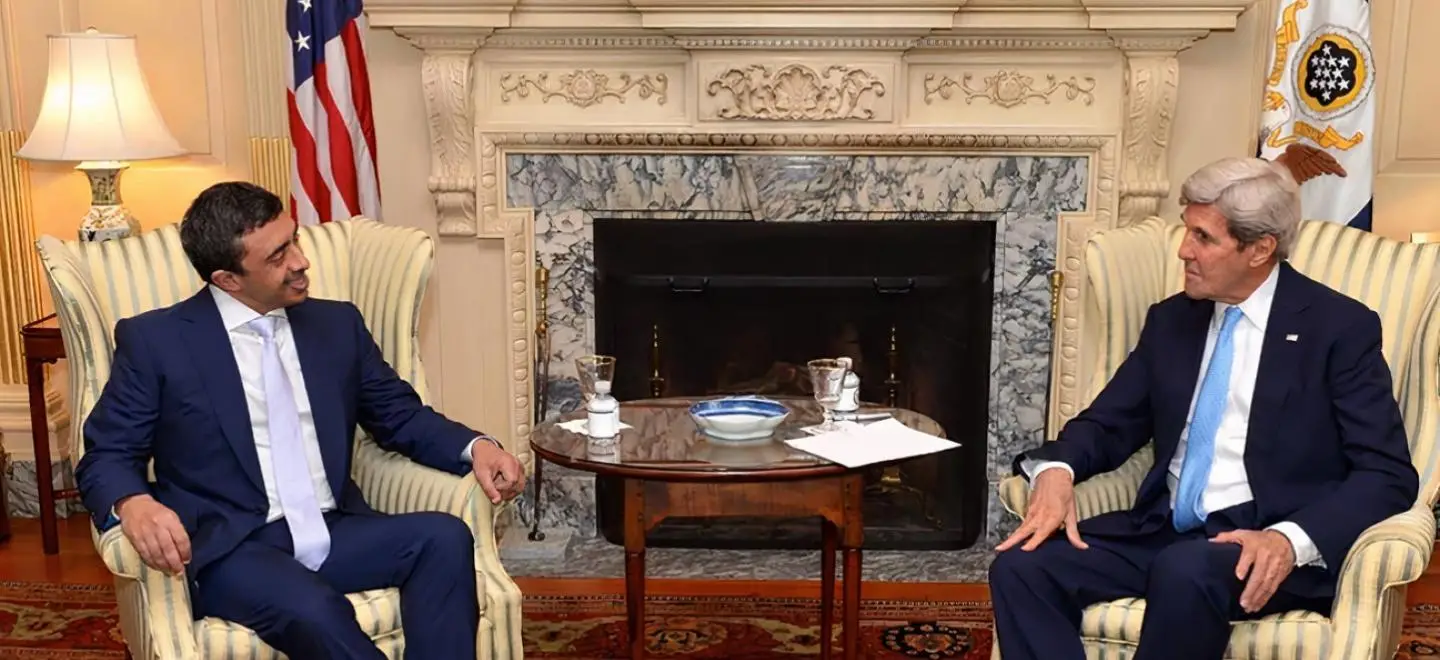 Through close coordination and cooperation, the UAE and US are working beyond the battlefield to stop the flow of illicit funds and influx of foreign fighters to the Middle East region. The UAE is leading efforts to promote tolerance and compassion through Islam, countering the root causes of extremism and disrupting the messages that lead to radicalization. 
The UAE is home to Hedayah, a global think tank that provides communities and governments around the world with tools to increase their capabilities to counter extremism and recruitment efforts by terrorist organizations.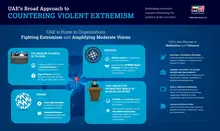 The Sawab Center, founded in 2015, is a bilateral initiative between the UAE and US to counter extremist propaganda and terrorist messaging in the online space. Headquartered in Abu Dhabi, this joint digital communications hub run by American and Emirati diplomats utilizes social media platforms to amplify credible voices to speak out against terrorist groups and counter false extremists' claims.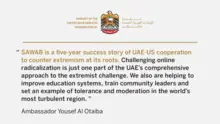 Sawab has run nearly 50 targeted social media campaigns since its inception and received over 1 billion impressions across its social media platforms. The Center distributes its content in Arabic, French, and English. Crucially, 60% of Sawab's social media followers belong to the 13 to 34 age demographic, representing one of the most vulnerable segments to extremist recruiting.
A joint UAE-US financial counterterrorism task force is enhancing cooperation, coordination, and information sharing in order to shut down illicit financing networks and cut off the flow of funds to extremists. The task force helps block funding to extremists from individuals or black market sales of oil, and prevent access to the international banking system.
The UAE also supports strict enforcement of counterterrorist financing laws and regulations, encouraging increased monitoring of charitable fundraising and further examination of money flows across the region.