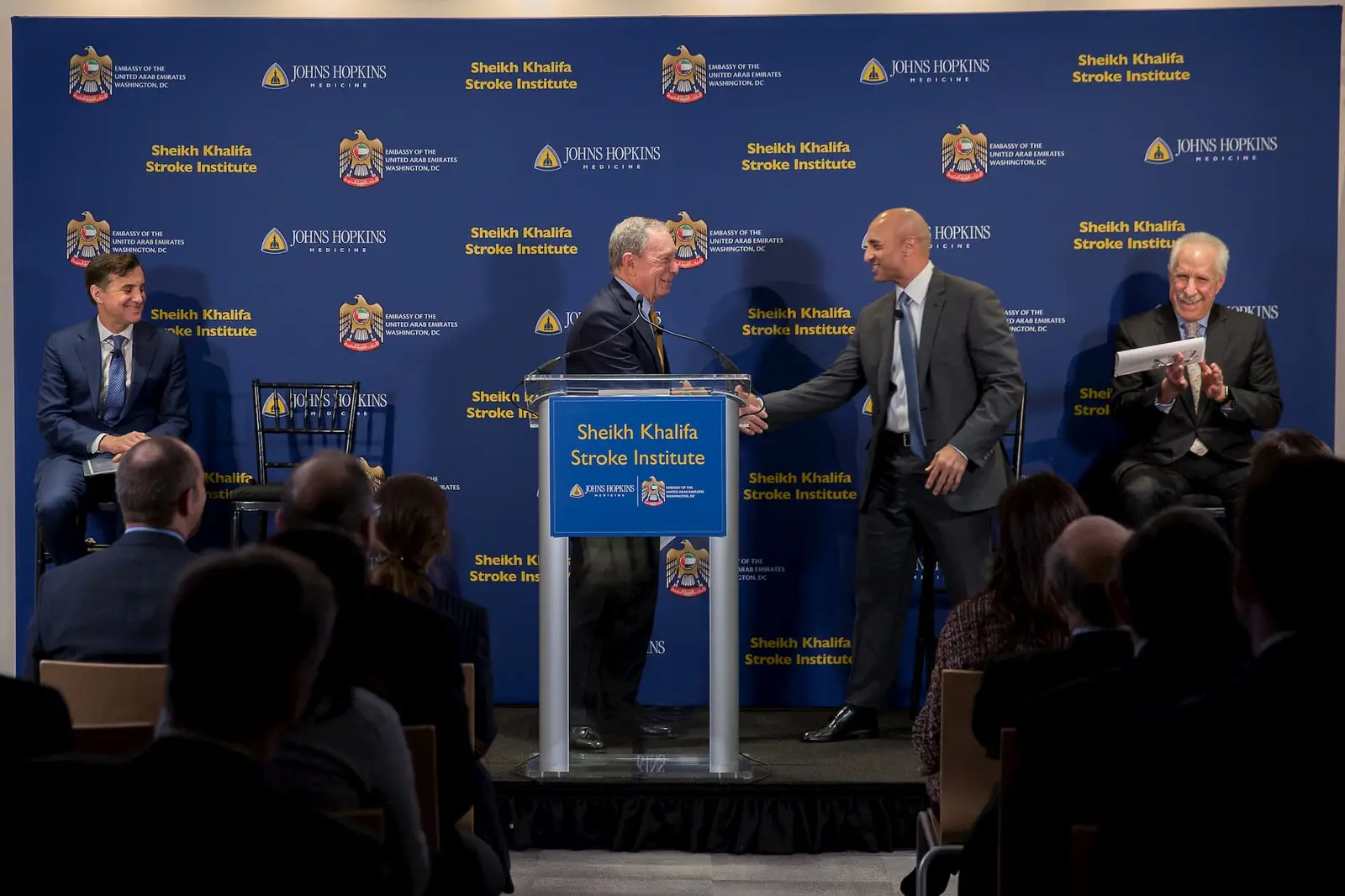 Since the 1970's, the UAE and Johns Hopkins Medicine have worked together to advance healthcare around the world. Johns Hopkins provides specialized care to Emirati citizens in Baltimore, Maryland and helps manage three major hospitals in Abu Dhabi. The Johns Hopkins Bloomberg School of Public Health has also collaborated with Health Authority Abu Dhabi (HAAD) to develop public health programs in the UAE.
In 2018, Johns Hopkins Medicine announced a major gift from the UAE to establish the Sheikh Khalifa Stroke Institute. The Institute is one of the most advanced centers for stroke diagnosis and treatment in the world. In addition to facilities in Baltimore, the Institute includes a state-of-the-art stroke center in Abu Dhabi, where patients have access to the latest techniques in stroke therapy and post-stroke rehabilitation. A specialized "stroke ambulance" service was also deployed in the UAE to dramatically improve acute care for stroke sufferers. 
The Sheikh Zayed Cardiovascular and Critical Care Tower at Johns Hopkins Hospital in Baltimore offers the best of patient-centered care and cutting-edge treatments. The facility, which opened in 2012 with support from the UAE, offers a full range of cardiovascular services and advanced medical specialties.